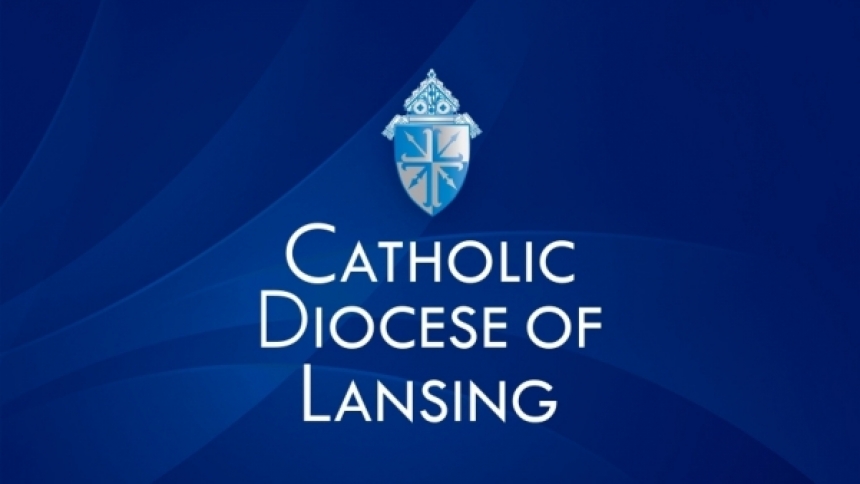 The revelations of this past year have no doubt placed in your mind an image of an innocent child being sexually abused by someone in the Church. As unnerving and upsetting as this is to think about, you and I can only imagine the horror felt by the victims. There is so much about this that pains me, grieves me - and by the grace of God - motivates me.
A year ago, I sent a letter to you and every home explaining our policy against abuse and assuring you that no one that we know of who has ever abused a child is actively working in the diocese. That is still true. Last June, I joined the bishops of the United States in Dallas and wholeheartedly voted for reforms that many of you called for. Almost a year has past. What follows is my personal report to you on how our diocese: 1 has responded to the crisis 2 has continued to care for victims 3 has been economically impacted and 4 is taking further action to prevent future abuse.
As we move forward, I ask for your continued prayers for victims. May you and they know how sorry I am that this happened and may this report give you confidence that our diocese is responding in the spirit of our Lord Jesus with truth and love.
+ Most Rev. Carl F. Mengeling,
Bishop of Lansing.
1. How has our diocese responded to the abuse crisis over the past year?
Sexual Abuse/Misconduct Policies and Procedures Committee: This group reviewed our diocesan sexual misconduct policy of 2000 ensuring that it complied with or exceeded the new guidelines approved by the U.S. Bishops and the Vatican.
Tough Policy: Our diocese has a policy against all forms of sexual misconduct - especially the abuse of minors. Our sexual abuse policy is available. Call (517) 342-2475.
Review Board: A board is now in place to review any allegations of sexual abuse and make recommendations to the bishop based on our policy. The board consists of:
Michael Behan, Chair, Civil Attorney St. Martha, Okemos
Carol Beauchamp Phycologist St. Pius X, Flint
Samuel Dismond, Jr. Medical Doctor St. John Vianney, Flint
Msgr. Richard Groshek Vicar General St. Pius X, Flint
J. Michael Guenther Attorney Christ the King, Ann Arbor
Eileen Jaramillo Canon Lawyer Diocesan Tribunal
Mark Murray Counselor St. Mary, Adrian
Mark Smith Police Officer Queen of the Miraculous Medal, Jackson
Cooperation with Law Enforcement: Our diocese has a policy of providing county prosecutors with a victim's written complaint of sexual abuse against any living person associated with the diocese.
Dialogue with Parishioners: In each of our six regions, a meeting was held to pray for healing and dialogue about the reality and effects of abuse. Many parishes also had meetings to address needs and concerns.
Literature was Distributed: 1 our sexual misconduct policy 2 state law on abuse 3 a brochure titled, When Someone is Hurt by the Church. You can obtain copies by calling (517) 342-2475. FAITH Magazine also published articles.
2. How is our diocese caring for victims?
Pastoral Care: We have met with victims and their families, expressed sorrow for what happened and offered pastoral care and counseling to the victims and their families.
Professional Help: We continue to provide professional psychological counseling for the victims and their families.
Special Programs: Several Catholic Social Service Agencies in our diocese offer special programs for victims.
Spiritual Care: A special retreat is being offered to inspire and encourage spiritual healing for those sexually abused by someone in the Church (see sidebar: a time to heal).
Open Door Policy: All victims are encouraged to come forward. Contact the Diocese of Lansing at (517) 342-2450.
3. What has been the economic impact on our diocese?
Financial Cost: Going back as early as records allow - from July 1, 1988 to Dec. 31, 2002 - the financial cost of sexual abuse of children by anyone associated with the Diocese of Lansing has been:
| | |
| --- | --- |
| Legal Settlements | $340,000 |
| Counseling/Therapy | $156,022 |
| Sustenance/Support | $192,303 |
| Medical Expenses | $7,439 |
| Other | $3,530 |
| Total Expenses | $699,293 |
| Reimbursements from Insurance | $443,456 |
| Net Cost | $255,837 |
This remaining amount was paid for by interest generated from the diocese's investment fund for unexpected eventualities.
No parish funds: Parish funds have not been nor will be used for costs related to abuse.
No DSA (Diocesan Services Appeal) funds: DSA funds have not been nor will be used for costs related to abuse.
Other Dioceses: Neither DSA nor parish funds are ever diverted to help pay abuse costs in other dioceses.
4. What is our diocese doing to prevent future abuse?
Report Abuse: All Church personnel are required to contact immediately the Family Independence Agency when abuse is reported or discovered. They are also instructed to notify the police and the Diocese of Lansing at (517) 342-2450.
Criminal Background Checks: All new clergy, Church personnel and significant volunteers are required to undergo criminal background checks.
Candidates for Priesthood: An extensive screening process which includes a criminal background check and a battery of psychological exams is required before candidates are admitted to the seminary, where at least four years of formation and evaluation take place before ordination.
Education of all Church Personnel: We have required all clergy, Church personnel and significant volunteers to sign that they have reviewed our sexual misconduct policy. Videos and/or other information on sexual abuse are also provided.