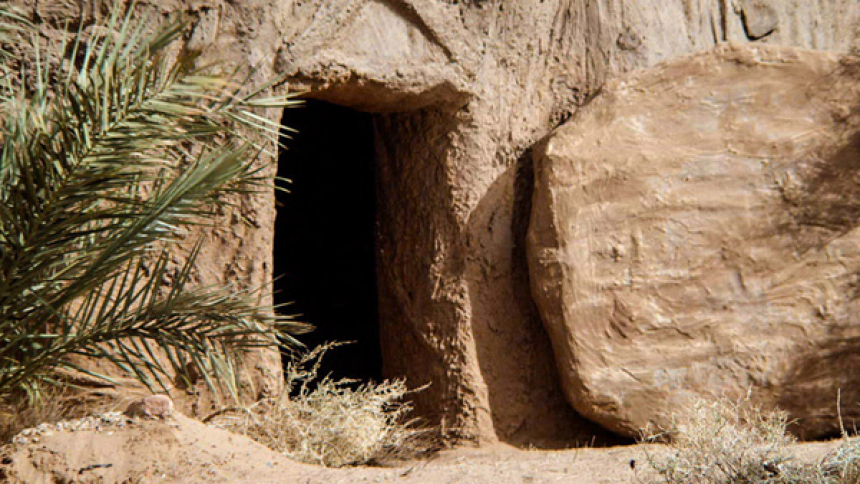 Easter Sunday is the most important and sacred Sunday of the entire year. Today we celebrate Jesus's victory over sin and death and his offer of life to all who receive him. 
It is a joyful day because it is the assurance that there is life after death. Death no longer has the last word. It brings hope with the message "do not be afraid" (Mt 28:5-10), God can overcome our most serious problems, He just wants us to deeply believe and profess "Jesus, I trust in you" because He makes all things new (Rev 21:5).
---
Liturgical Resources for the Day
Mass Readings from the USCCB
Holy Week Liturgies On-Line
Free Access to Magnificat on Your Phone or Tablet
 
---
Ideas to Celebrate at Home
Easter Lillies: A Symbol of Purity
A dry and lifeless looking bulb blossoms into one of the most beautiful flowers on earth; Easter lilies are white blossoms that symbolize the purity of Jesus, new life, resurrection and victory over death. This year you could buy Easter Lilies and get creative on how you could make a family reflection about the meaning of the purity of Jesus, what does the new life means, the meaning of the resurrection and victory over death, etc.
If you have young kids at home, you can also have them color some coloring pages of Easter Lilies; you can find some on this link
Decorate Easter Baskets
Follow this link for good ideas on how to decorate your Easter Baskets
Butterflies: A Symbol of the Resurrection
Craft ideas for kids can be found here, here, and here.
Decorating Eggs
Easter eggs are one of the most traditional symbols we use for Easter. The egg represents the tomb in which Jesus was buried, and just as a new life comes from an egg, which seems lifeless, Jesus came out from the tomb with new life. Here are some amazing Egg Decorating Ideas. More ideas for decorating and information about the tradition.
Renewing Your Baptismal Promises
A great article explaining why its important to renew your baptismal promises. To renew your baptismal promises use this resource.