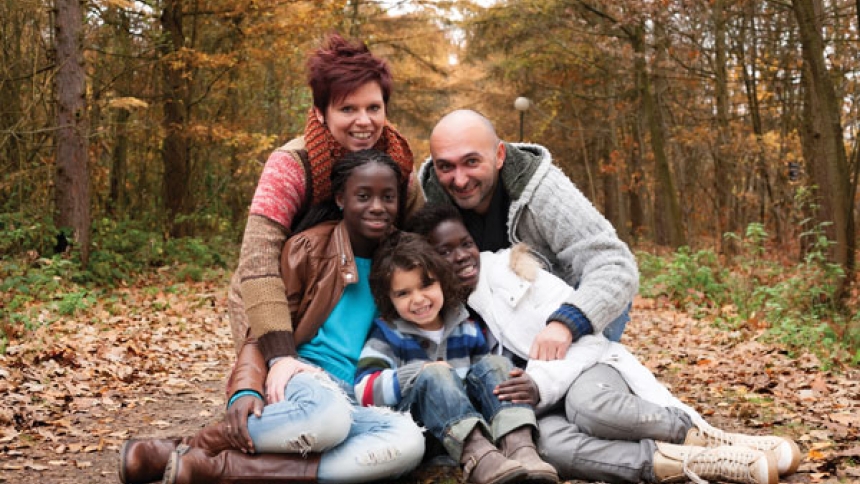 World Meeting of Families Pilgrimage with Rev Matthias Thelen 
The Diocese of Lansing invites you on pilgrimage to Ireland for the World Meeting of Families, August 19 - 28, 2018. Join us and Father Mathias Thelen on our sacred journey to awe-inspiring Ireland. This unforgettable pilgrimage will surely be a cultural and faith-filled experience as attendees explore the green landscapes, welcoming cities and rich traditions of the Emerald Isle. During their travels across the majestic green landscapes of Ireland, our group will also have an opportunity to celebrate daily Mass together, including a Papal Mass in Dublin during the World Meeting of Families.
---
Welcome!
Family, and the marriages they are built upon, are communities of life and love and affect practically every aspect of our lives. In our families we experience life's greatest joys and its greatest sorrows. We strive to assist and accompany families through every aspect of life, from the early days of engagement, marriage, and children, all the way through the stages at the end of life. We believe that thriving families are essential because "the future of the world and the Church…passes through the family." (St. John Paul II)
We're continually working hard to assist you at living out the beautiful call to family life. In these pages you'll find the diocesan guidelines for marriage preparation, links to learn more about family planning, events focused on strengthening your marriage and becoming a better parent, and resource pages to help during difficult moments like divorce, bereavement, or overcoming addictions like alcohol or pornography.
Thank you for accessing our page. If you need additional assistance beyond what is provided here, feel free to contact me!
God Bless You,

Richard Budd
Director of Marriage and Family Life