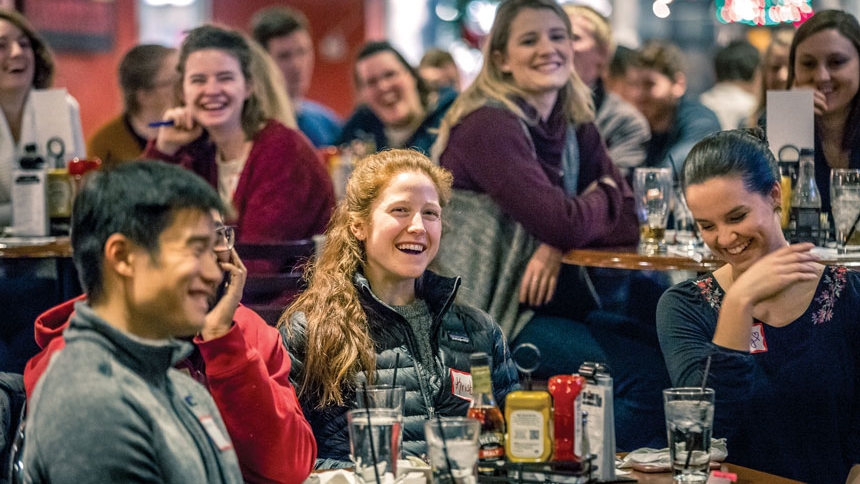 Theology on Tap in Lansing: Tues. Aug 27th 6:30pm doors open at Spartan Hall of Fame Cafe, E. Lansing.
"The Science Against Birth Control" presented by Jenny Ingles 
Connect with Young Adult Ministry in your area:
Ann Arbor:
St. Francis of Assisi Young Adults
Gen Christ (located at St. Thomas the Apostle Church)
St. Mary Student Center at UofM.  Contact Fr. Joe Wagner 
Chelsea:
Theology on Tap for Young Adults -Contact Mary Lou Hahn-Setta for upcoming topics and dates.
Flint: 
Michael Hasso, Director of Campus & Young Adult Ministry
Jackson:

Contact Clare Kolenda at St. John the Evangelist church to see about getting involved. 
Lansing:
i.d. 9:16 First Thursdays of the month at The Church of the Resurrection  
Young Adult Adoration in the Crypt of St. Mary Cathedral Wednesday evenings- contact Julie Becka
Ultimate Frisbee at St. Gerard Church Sunday afternoons
Grad Students & Young Professions at St. John Student Center
St. Martha Church in Okemos - contact Jarrid Thelen 
Livingston: 
Livingston YAM actively promotes/engages in the following monthly events:
i.d. 9:16 Disciples' Night - First Thursday of each month - St. Joseph, Howell (Chapter name = i.d. 9:16 Livingston)
Heart of Jesus Holy Hour - Select Saturday 1 x month - July 7 and August 4 are upcoming dates - St. Patrick, Brighton
Monthly Mass & Dinner - Last Sunday of each month - alternating between St. Joe's and St. Pat's Sunday 5pm Mass with Dinner at a local restaurant at 6:30p
Men's and Women's Discipleship Groups - these various in schedule and location with each group
YA Couples' Date Night - previously on the Third Sunday of each month
Summer and Lenten Book Discussions
See Livingston YA Facebook page or Livingston YAM website for more details.
Detroit:
Young Catholic Professionals or 'YCP'