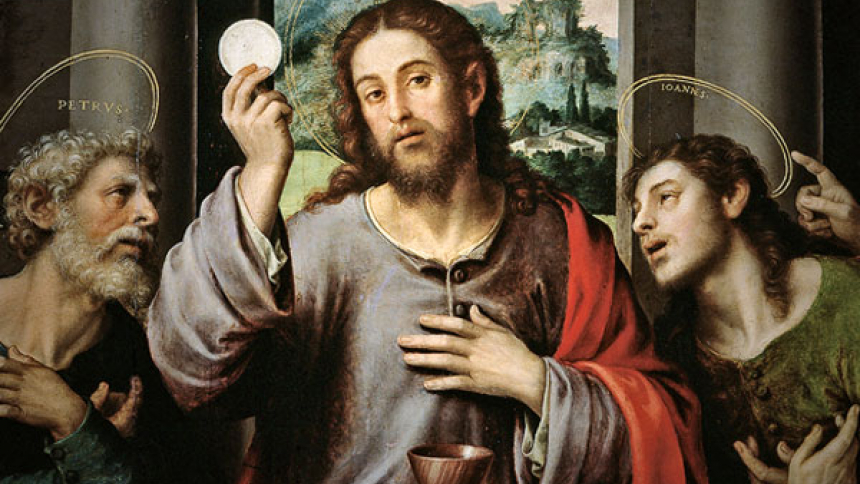 The Theology on Tap team would like to invite all young adults within the Diocese of Lansing to an evening exploring "Friendship with Jesus in the Eucharist" with Father Charles Fox of Sacred Heart Major Seminary to be held on Tuesday, January 21, at the Spartan Hall of Fame Cafe in East Lansing. 
"A survey earlier this year found nearly 7 in 10 Catholics incorrectly believe the Eucharist is a symbol of Jesus," said Jacob Kanclerz, one of the co-organizers of the event, January 14, "Even if you personally know the Eucharist is the Real Presence of Jesus, do your friends, family and co-workers know Who the Eucharist is?"  
"At a time where many Catholics don't understand the 'source and summit of the Christian life,' it's more important than ever to grow in our devotion to Jesus present in the Eucharist and be ready to help others understand this great gift to the Church."
"Our speaker, Father Charles Fox, will examine many core elements of the Church's teachings about the Sacrament of the Holy Eucharist. Father Fox will also look at what these teachings mean for our friendship with Christ and how to share this gift with others."  
Doors open at 6:30 p.m. The talk begins at 7 p.m. with time for questions available before the talk concludes at 8 p.m. Fellowship is available until 9 p.m. The event will take place in a reserved room at the Spartan Hall of Fame Cafe, where you're welcome to order food and beverages from the menu.
Interested? Go to the Facebook event page at: https://www.facebook.com/events/389747701749474/