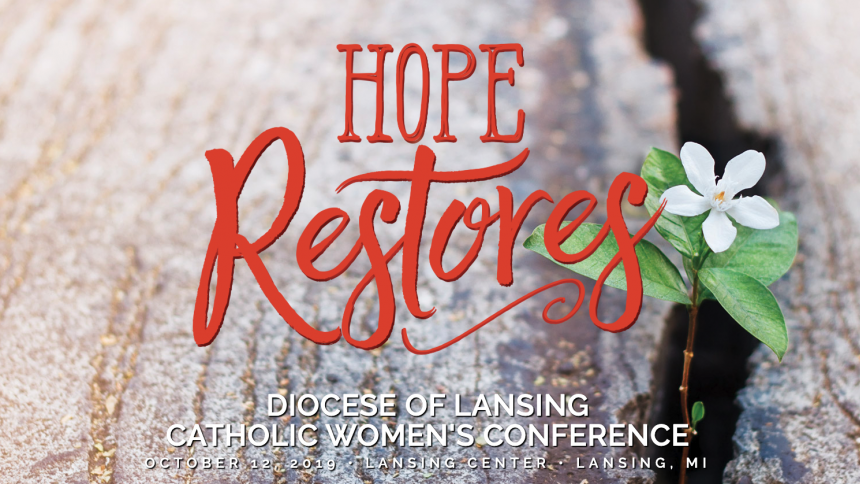 On Saturday, 12 October 2019, join hundreds of women from across the state of Michigan for the Diocese of Lansing Women's Conference 2019 held at the Lansing Center, Lansing. There will be Holy Mass offered by Bishop Boyea, music, prayer, vendors, and top speakers including:
* Judy Landrieu Klein
* Sherry Wohlfort
* Father Mark Rutherford
* Erin Looby Carlson
* Music by Melanie Rea and band
Doors open at 8:00am. Program starts at 9:00 am. Register https://www.lansingdiocesecwc.org/.