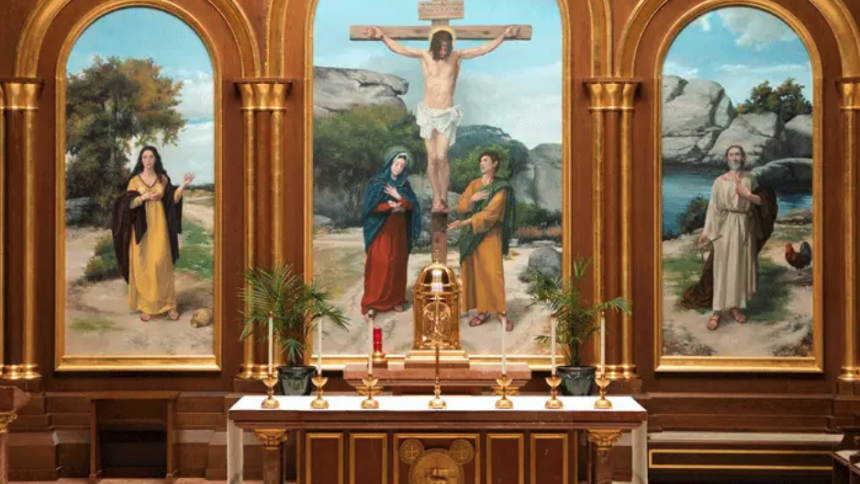 "Beauty is a key to the mystery and a call to transcendence ... it stirs that hidden nostalgia for God,"
Pope Saint John Paul II, Letter to Artists, Easter Sunday 1999.
You are invited in this video to take a guided our of Saint Mary in Williamston led by Kari Edwards, Director of Development & Special Projects.
Saint Mary was founded as a parish in the late 19th century. The present church building was erected in 1985. Over the past several years the clergy and lay faithful of Saint Mary have worked together to continually beautify their parish church.
"The beautiful cathedrals that people visit in Europe were built over generations, they didn't have project start and end dates, the faithful were always building and working towards creating more beauty," explains Kari, "And so we wanted to continue the work that was begun here in 1985 when the church was built."
For more information on Saint Mary in Williamston go to: https://stmarywilliamston.org/