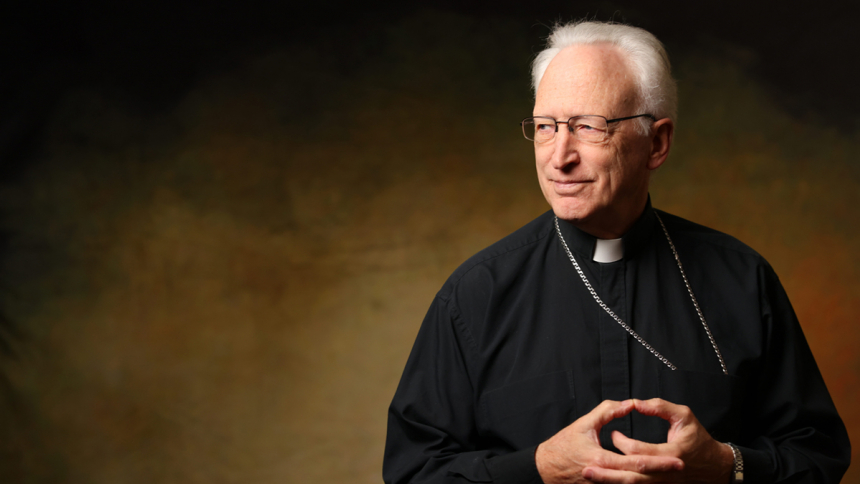 Dear brothers and sisters in Christ,
John Quincy Adams served as our nation's sixth president. He was a brilliant lawyer and statesman who devoted much of his political life to opposing the evils of slavery. Even after serving as president, he ran for Congress and, once elected, continued to fight the good fight. When asked why he persevered in the face of stiff opposition and limited odds of success, Adams said: "Duty is ours. Results are God's."
As was true then, so is true now. Today we mourn the passing of Proposal 3 into our State Constitution. Whatever unfolds from this decision, it will not be good. Many potentially baleful consequences have already been foreseen. Many more that are, thus far, unforeseen will surely follow. John Quincy Adams died on the floor of the US Congress in 1848. An honorary pallbearer at his funeral was a young representative from Illinois. His name was Abraham Lincoln. He picked up the torch carried by Adams and ran with it all the way to the White House in 1861. Two years later, invoking the favor of Almighty God, Lincoln signed the Emancipation Proclamation.
Hence today, do permit yourself to shed a tear but not lose hope. Why? Well, as Saint Paul tells the early Church in Rome: The hope that never disappoints is Jesus Christ. He is the reason for our hope. He is the light that shines in the darkness, and the darkness can never extinguish it. Be assured of that.
Also, be assured of my gratitude to all of you who prayed and worked so hard in recent weeks to defeat Proposal 3. Thank you. Your petitions and your labors are not in vain. Together we will continue to build and, if needs be, rebuild a culture of life in Michigan and beyond. That task begins today. So, come let us be on our way. And May God bless you in the name of the Father and of the Son and of the Holy Spirit. Amen.
Yours in Christ,
+ Earl Boyea
Bishop of Lansing