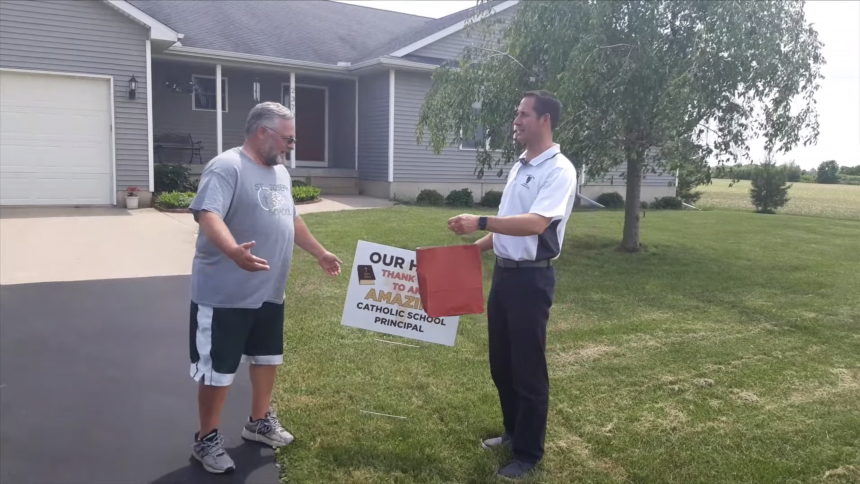 Last week the Diocese of Lansing Schools Department staff set off early morning to pay surprise visits to all of our 39 school principals and presidents within the span of a day: 689 miles: 13 hours: 11 counties: 1 message: Thank you and God bless you.
"They are our heroes and they have shown heroic virtue of the past 12 weeks," said Tom Maloney, Superintendent of Catholic Schools, June 4, in reference to the switch to distance learning all schools had to adopt during the COVID-19 lockdown.
"They continue to show heroic virtue, magnanimity, prudence, perseverance, fortitude and we can't thank them enough."
The Schools Department delivered both a goodie-bag of treats to each principal and president along with a yard sign, just to let the local neighborhood know that a hero lives in their midst. Thank you to our principals and presidents. God bless you. Holy Mary, Seat of Wisdom, pray for them!