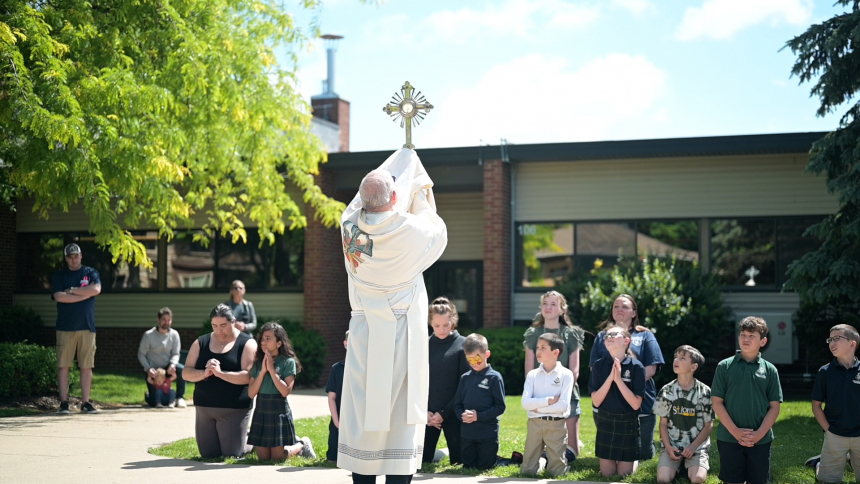 School's out for summer in most places across the Diocese of Lansing and staff, students and families are giving thanks to Almighty God for his abundant blessings over the past academic year. Deo gratias.
Here's a great little film capturing one such celebration that took place today, Thursday, June 9: Saint John School in Fenton concluded their school year with a Eucharist Procession in order express their gratitude to Jesus Christ present in the Blessed Sacrament.
'It was an important time for us to reflect and to remember that God is with us in everything we do – and everything we do is possible because of him," said 7th Grader Madeline Widder summing up the emotions of Saint John's students and staff, "It makes it so that we can feel very close to Jesus and know that he is here in our lives daily."
May all students, staff and school families across the Diocese of Lansing have a blessed and restful summer break under the protection of Our Lady, Cause of Our Joy. In the words of the traditional school holiday hymn: 
Mother of all that is pure and glad
All that is bright and blest
As we have taken our toil to thee
So will we take our rest.
Take thou and bless our Holiday.
O Causa Nostrae Laetitiae.