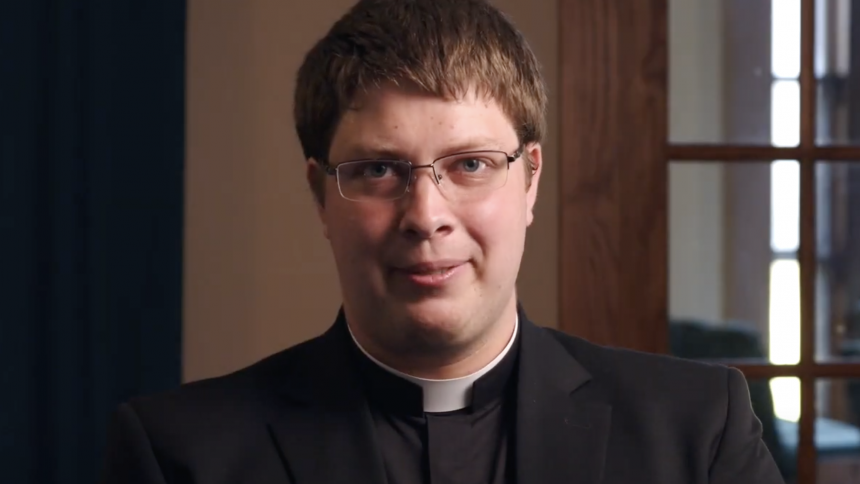 Diocese of Lansing seminarian, Randy Koenigsknecht, says he first felt called to the sacred priesthood in the sixth grade at school. Despite having two older brothers who were in seminary, 23-year-old Randy recalls becoming adept at repeatedly dismissing the promptings of the Lord.
"Nope, that's not me. No, that's not God. That's just me making something up," he would tell himself. However, all that changed during his high school years.
"I started seeing all the things a priest does and how, actually, I wanted that. I wanted to share the sacraments with people. I wanted to share my faith. To share the God who I had come to know and love. I want to share that with people."
"There was a particular moment in prayer, I remember, it was like: 'Lord, I feel you are calling me to seminary and I will go if you're calling me. I will go," recalls Randy who hails from the parish of Most Holy Trinity in Fowler.
"And there was just great joy and peace in that moment, and that just continued, and so here I am now."
Hence, Randy is now a student at Sacred Heart Major Seminary in Detroit. Please keep Randy and all the seminarians for the Diocese of Lansing in your prayers. St. Charles Borromeo, patron of seminarians, pray for them!
• Do you also feel God is calling to the sacred priesthood? Contact Father John Whitlock, Director of Seminarians for the Diocese of Lansing on 517-342-2507 or at jwhitlock@dioceseoflansing.org