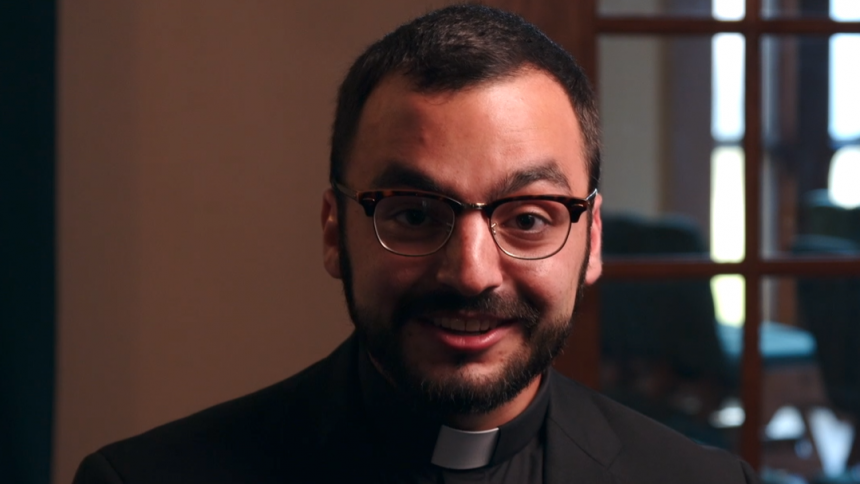 Meet Diocese of Lansing seminarian, Brett Ivey. 24-year-old Brett pinpoints his attendance at a Christian concert during his high school years as the moment when a path to the sacred priesthood became clear.
"And that's when the Lord spoke to me very clearly saying, 'Brett, you don't belong to me. I want you to be mine'," recalls Brett who hails from the parish of Saint Mary in Williamston.
"And, so, God claiming me in that moment, began my investigation of priesthood because I wanted to answer that question, I wanted to give my everything, and, so, I began to look into priesthood and haven't looked back since."
Hence, Brett is now studying at Sacred Heart Major Seminary in Detroit on his way to the priesthood. Deo volente. Please keep Brett in your prayers in the months and years to come. Saint Charles Borromeo, patron of seminarians, pray for him.
• Do you also feel that Almighty God may be to the Sacred Priesthood? Contact Father John Whitlock, Director of Seminarians for the Diocese of Lansing on 517-342-2507 or at jwhitlock@dioceseoflansing.org