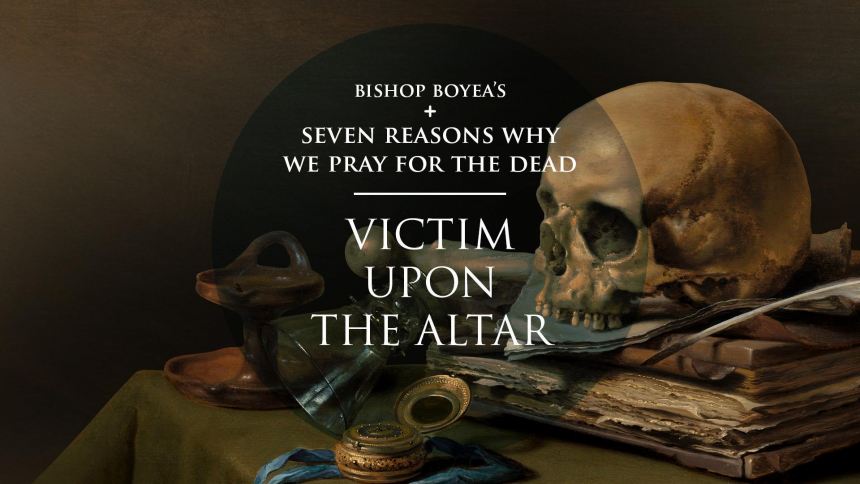 In the final installment of his seven-part series on why we pray for the dead, Bishop Boyea strikes a personal note and asks for your prayers upon his own death.

"Sisters and brothers, perhaps you can hear my own request in these final words. I want all of you to pray for me when I die. I know that I will need these prayers," says Bishop Boyea to camera.

"If we are in the habit of praying for others who have preceded us in this life and trained others to do so, then there may be many who will pray for us. Also, those we have helped in Purgatory will then be praying for us when they do arrive in Heaven, all to our good."

Praying for the dead is a practice found in the earliest Christian liturgies and encouraged by the early Fathers of the Church. This pious custom has continued for two millennia with November being designated by the Church as a month to pray with heightened intensity for the Holy Souls in Purgatory. As Bishop Boyea suggests, the most powerful prayer we can have offered for our beloved dead is the Holy Sacrifice of the Mass.

We hope that this latest series of mediations by Bishop Boyea have helped you to understand why it is important to pray for our dead during the month of November and, indeed, all year round.

Eternal rest grant unto them, O Lord, and let the perpetual light shine upon them. May they rest in peace. Amen.

May their souls, and the souls of all the faithful departed, through the mercy of God, rest in peace. Amen.