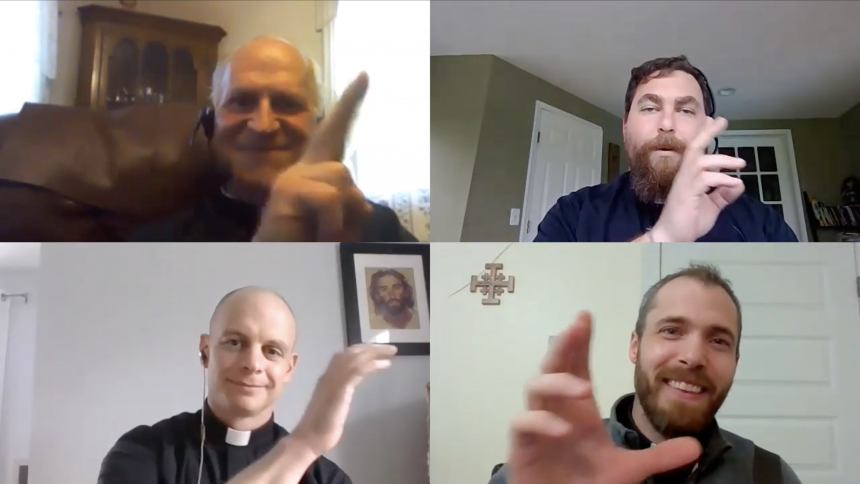 The chaplains to the Diocese of Lansing's four regional high schools are so keen to remain good shepherds to their students and staff during lockdown that they've launched their very own weekly video podcast: Chaplain's Corner! You can watch and subscribe by clicking here. 
The four chaplains in the four corners of the screen are Fr. Paul Erickson, Chaplain to Lansing Catholic High School; Fr. Robert Lobert, Chaplain to Gabriel Richard High in Ann Arbor; Fr Jim Rolph, Chaplain to Powers Catholic High in Flint; and Fr. Brian Lenz, Chaplain to Lumen Christi High in Jackson.
You can not only subscribe to their channel, you can also send them questions before the podcast and chat with them during each episode.