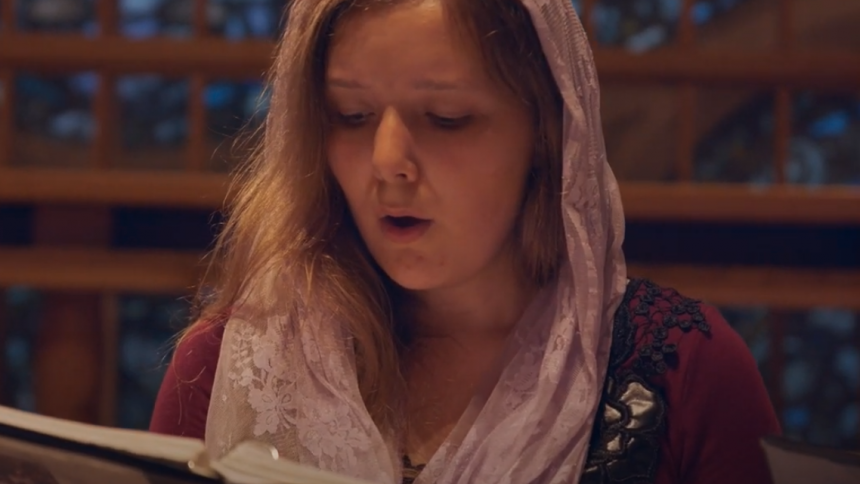 Today is the Feast of Pope Saint Gregory the Great (c. 540 – 604). Happy feast day!
Among the many achievement of his papacy, Gregory revised the Roman Rite of the Mass and established a more uniform standard of music in church services, gathering chants – monophonic, unaccompanied sacred songs – from various regional traditions with the aim of organizing them into a more orderly whole for use by the entire Western Church. In posthumous recognition of his endeavors, this form of church music was later styled "Gregorian chant".
"The Second Vatican Council says that Gregorian chant takes pride of place in the liturgy, that it is the music proper to the Roman rite," says Jeremy Priest, Director of the Office of Worship for the Diocese of Lansing, September 3, describing Gregorian chant as "this glorious wedding of heaven and earth."
"With no other art form does the Church say, 'this is our in a preeminent way', but she does say that about Gregorian chant. Which is really amazing to think about."
With COVID-19 restrictions leaving many Catholic parishes unable to practice congregational singing, Jeremy feels that the Gregorian chant can offer a solemn, sacred and safe solution to music in the liturgy at this time of pandemic.
"Gregorian chant is, essentially, elevated speech and, so, it offers a middle way between just talking and the form of vigorous singing which we love."
Have a happy and holy feast day! Saint Gregory the Great, pray for us!
• Thank you to the Schola of Saint Mary Star of the Sea in Jackson, under the direction of Jeff Mausolf, for their rendition of the Gloria from the Missa de Angelis and an Ave Maris Stella by Carlo Rossini (1890-1975), a piece which combines both Gregorian chant and the later sacred musical form of polyphony.