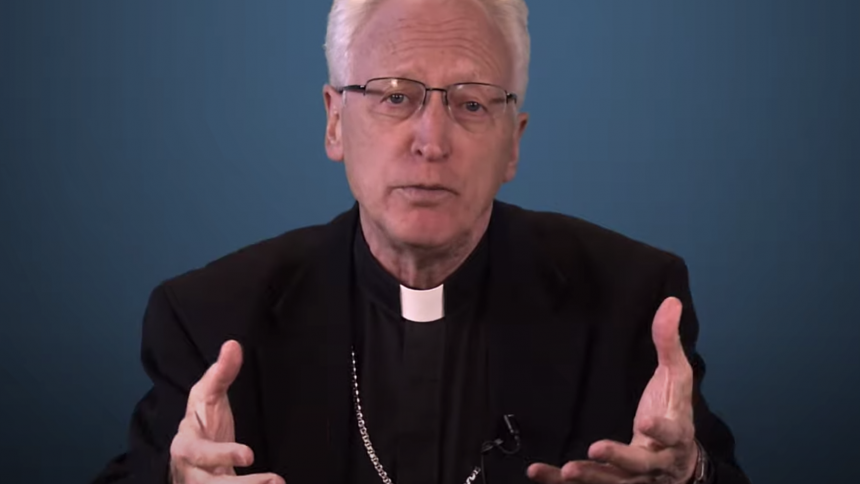 In Advent 2020, Bishop Earl Boyea of Lansing launched his Year of the Bible, a day-by-day delivery of a chapter from the Holy Bible that will see subscribers make their way through the story of salvation history as set out in Sacred Scripture over the course of 12 months. So far, there are over 11,000 subscribers. Want to join? Click here.
Today, January 27, 2021, sees Bishop Boyea introduce a new book of the Bible for subscribers to read: The Gospel of Saint John. Why has he chosen this book as part of his Year of the Bible? Here's what he has to say:
"Hello, I am Bishop Earl Boyea of the Diocese of Lansing. As we are now in the run-up to Lent, I invite all of us to read the 21 chapters of St. John's Gospel, from January 27th to February 16th. What most clearly led to Christ's suffering and death was who he claimed to be. John's Gospel captures that the best."
"The Gospels of Matthew, Mark, and Luke speak about the Kingdom of God or Kingdom of Heaven as the subject of Jesus' preaching. In John, Jesus presents himself as the King and the Kingdom. And this is John's aim as he states: "these are written that you may come to believe that Jesus is the Messiah, the Son of God, and that through this belief you may have life in his name" (John 20:31)."
"Jesus is God with us as he often points out in John's Gospel with his many "I am" statements, clearly a reference to God giving his name to Moses back in the Book of Exodus. This Gospel wants us not just to meet Jesus or know about him but to be one with him, to abide in him. Jesus is the way, the truth, and the life. "
"Besides the first and last chapters which serve as beautiful prologue and epilogue, the rest of the Gospel has two parts. The first part, chapters two to twelve, we call the Book of Signs. Jesus does not just perform miracles. Rather, they are demonstrations of his very mission. So, with each sign is a discourse showing the Wisdom of God in Jesus. The Second part of the Gospel, chapters thirteen to twenty, we call the Book of Glory. Even Christ's death is a moment of glory when the one lifted up draws all to himself."