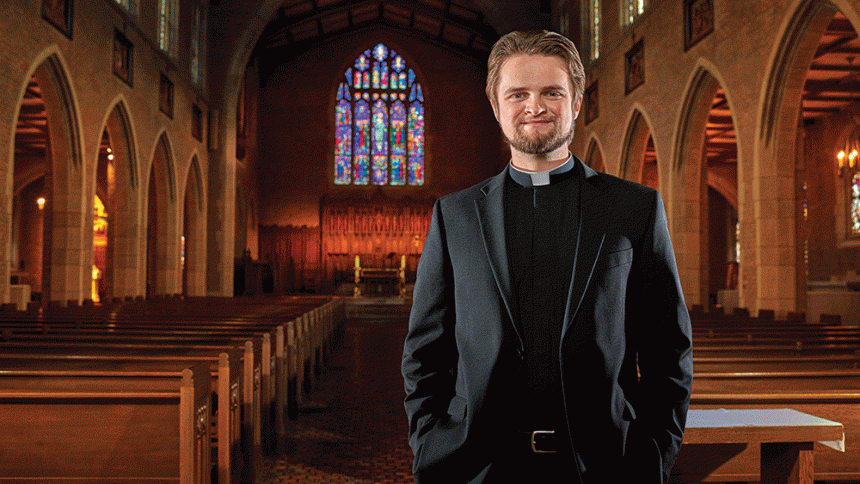 Of your charity, please pray for Diocese of Lansing seminarian, Joshua Fons, who is due to be ordained to the diaconate this Saturday, May 13, Feast of Our Lady of Fatima.
Watch this short film as Josh explains his "beautiful journey" towards the sacred priesthood, inspired at each step by examples of authentic Christian living.
"That's been a big part of my story: The people at my parish; the priests who I have gotten to know; my own family and the witness they have been in wanting to give their whole lives to the Lord, to give their whole hearts to the Lord," says Josh who hails from the parish of Christ the King in Ann Arbor.
"Seeing in them a model of something I want to imitate, of desiring to give my whole life to Christ as a priest."
Josh is a student at Sacred Heart Major Seminary in Detroit. By the grace of God, he is due to be ordained to the priesthood next year. Our Lady of Fatima, pray for him!
* Interview recorded in 2022