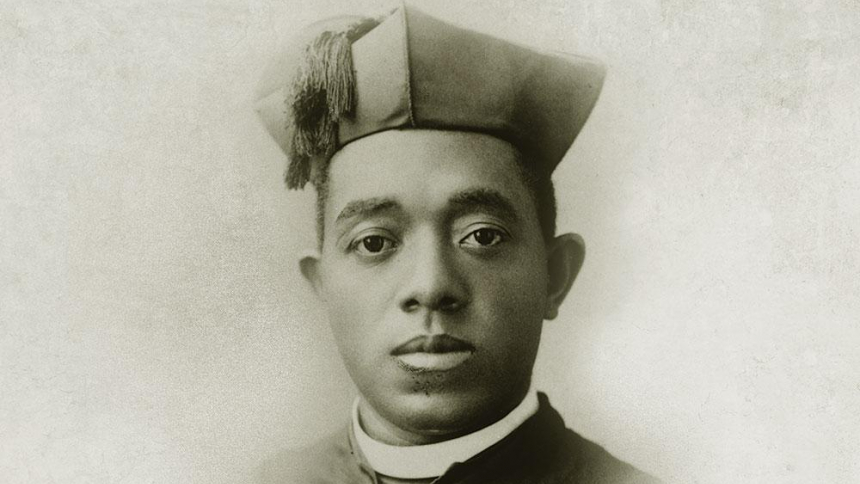 Upon the 123rd anniversary of the death of Venerable Augustus Tolton, July 9, 2020, the Diocese of Lansing has announced that 39 African-American students will become the first recipients of the new school scholarship named after the United States first black priest.
"I congratulate you on receiving this scholarship in honor of this great future saint," said Leonardo Defilippis, Director of "Tolton: From Slave to Priest", in a video message to the winners of the Tolton Scholarship, July 9.
"May you be forever grateful for this opportunity to learn and be formed in the faith, as he was through Catholic education in his time. I also pray for his intercession in your studies and for you vocations in life. God bless you and keep you. I am praying for each and every one of you."
The Venerable Augustus Tolton Scholarship was launched in October 2019 by Bishop Earl Boyea of Lansing. It is aimed at increasing the number of Catholic African American students in the diocese's 32 schools. It provides needs-based tuition assistance of $500 per student. That's on top of existing diocesan tuition assistance schemes. The first year of the scholarship will see $39,500 awarded in tuition assistance to 39 African-American students.
"I want to say congratulations to all of you for being the first to receive the Father Tolton Scholarship," said actor Jim Coleman, Lead Actor in "Tolton: From Slave to Priest", in a video message, July 9, "It such an honor to greet you and say hello and tell you congratulations!"
Augustus Tolton was born in 1854 in Missouri, he was a former slave who was baptized as an infant and raised Catholic.
After studying at the Pontifical Urban University in Rome, Father Tolton was ordained to the holy priesthood in the Basilica of St. John Lateran upon the Easter Vigil of 1886. He offered his first public Mass a day later in St. Peter's Basilica.
Upon returning to the United States, Father Tolton was assigned to the Diocese of Alton in Illinois, and first ministered to his home parish in the City of Quincy.
Eventually he was sent to Chicago, where he was charged with establishing St. Monica's Church on the city's South Side as a "national parish" for black Catholics.
Father Tolton's success at ministering to black Catholics quickly earned him national attention within the Catholic hierarchy. "Good Father Gus," as he was called by many, was known for his "eloquent sermons, his beautiful singing voice, and his talent for playing the accordion."
On July 9, 1897, Father Tolton died in hospital after having collapsed the day previous due to the summer heat wave in Chicago. He was 43 years old.
Father Tolton's cause of canonization was initiated in 2010 by Archbishop Francis Cardinal George of Chicago. In 2019, Pope Francis granted Father Tolton the title of "Venerable."
Over the past six weeks, both clergy and lay faithful within the Diocese of Lansing have been praying for the canonization of Father Tolton during days of prayer and fasting in order to seek peace, justice and reconciliation for all the peoples of the United States. Today Bishop Boyea offered Holy Mass for the canonization of Father Tolton. Tomorrow is the final day of prayer and fasting.