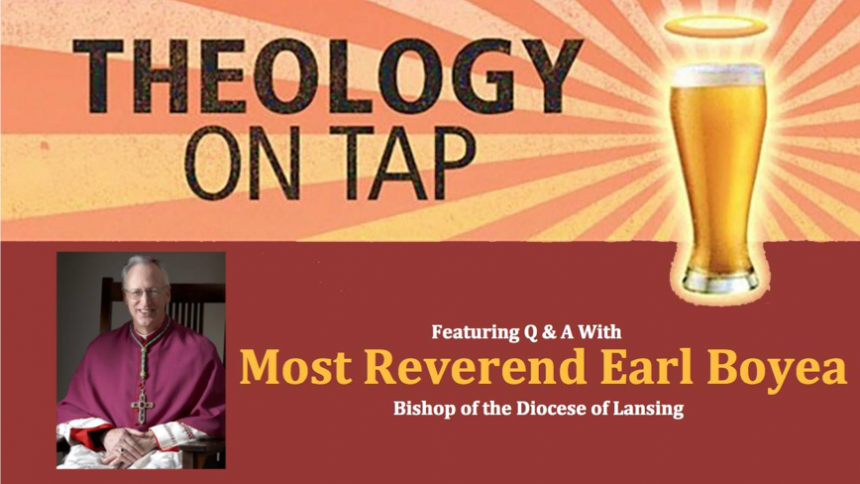 How often have you had the chance to ask a question directly to a bishop? Well, Bishop Earl Boyea would like to invite all young adults within the Diocese of Lansing to do just that at the next Theology on Tap event to be held on Monday, 18 November, at the Lansing Brewing Co. in Lansing.
"It's great that Bishop Boyea is so happy to take any questions from young adults about, really, whatever happens to be on their hearts and minds," said Jacob Kanclerz, one of the organizers of Theology on Tap in the Diocese of Lansing, November 6.
"Hence, young adults across the Diocese and beyond are invited to bring their friends and questions, enjoy a buffet dinner and craft beer and listen to the bishop, who is committed to taking young adults' questions the entire time!"
Theology on Tap is a popular way for young adults to learn more about the Catholic faith within a relaxed and enjoyable social setting and, often, with a beer in hand.
Doors open on November 18 at 6:30 p.m., with Bishop Boyea taking questions from 7 p.m. to 8 p.m., and fellowship following until 9 p.m. All young adults are very welcome.