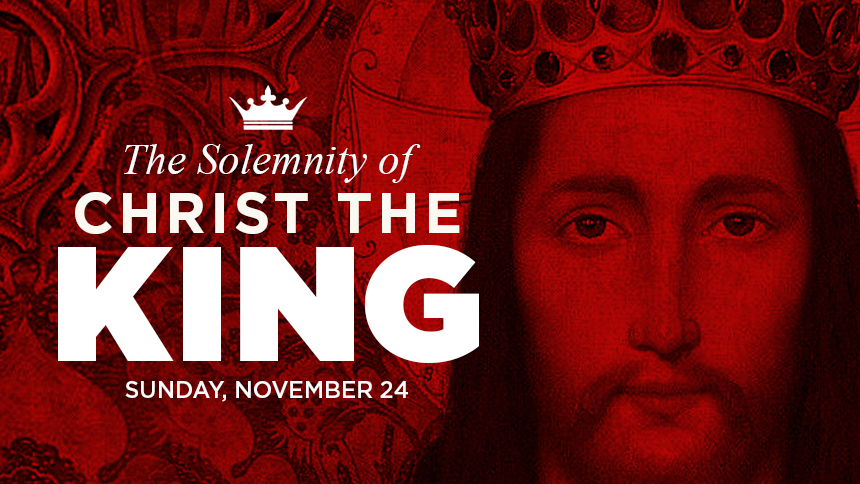 Today is the Solemnity of Christ the King whereupon the Holy Church proclaims Jesus Christ to be King of the Universe and the Lord of our lives. Happy feast day!
Fittingly, Bishop Boyea of Lansing is today offering Holy Mass at the parish of Christ the King in Flint to celebrate both their patronal feast day and their 90th anniversary as a parish. Congratulations to them! Ad multos annos!
"I am very grateful that our parish is named for Christ the King," said Fr. Phil Schmitter, Pastor of Christ the King, November 24, "Our fullness, our fulfillment is in Christ and our mystical journey is to remove all that is not Christ. We must let go of our own ego to become Him. Mercy, grace, compassion, and salvation all flow from Christ the King!"
"The Feast of Christ the King affirms what St. Thérèse of Lisieux, the Little Flower, and St. Elizabeth of the Trinity lived: Christ the King lives in our very hearts, in our true selves."
While the provenance of today's feast day is ancient, the Solemnity of Our Lord Jesus Christ, King of the Universe, is a relatively recent addition to the Church's liturgical calendar, having been instituted in 1925 by Pope Pius XI.
"If to Christ our Lord is given all power in heaven and on earth; if all men, purchased by his precious blood, are by a new right subjected to his dominion; if this power embraces all men, it must be clear that not one of our faculties is exempt from his empire," wrote Pope Pius in his encyclical Quas primas which established today's feast.
It was then in 1969, that Pope Saint Paul VI moved the date of the feast from the last Sunday in October to the final Sunday of the liturgical year so that "the eschatological importance of this Sunday is made clearer" sitting, as it does now, just prior to the season of Advent when the Church anticipates Christ's second coming at the consummation of time.
So, a very happy anniversary to the parish of Christ the King in Flint! O Jesus, our Eternal King, reign in our hearts!