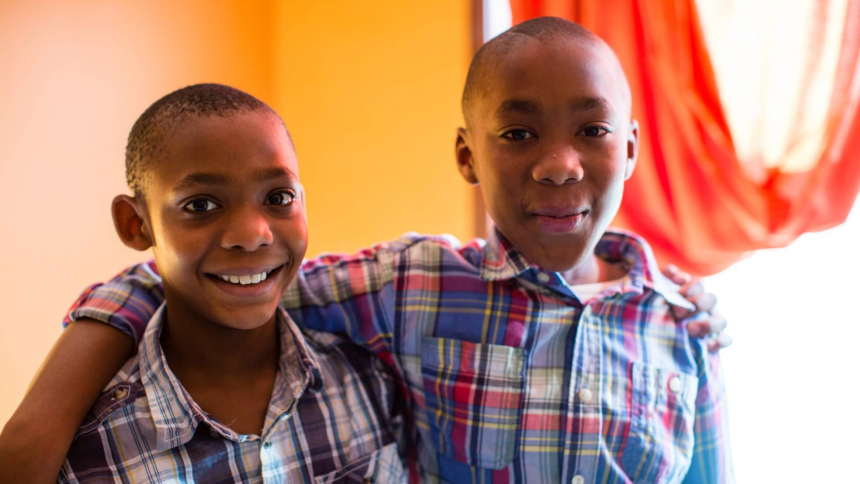 One of the Michigan foster moms at the forefront of recent legal battles to prevent state attempts to effectively shut down Catholic adoption and foster agencies has welcomed this week's 9-0 Supreme Court ruling in favor of religious liberty in the matter.
"At a time when we are facing a shortage of foster homes, it's imperative we have all hands-on deck to combat this crisis – today, the Supreme Court's decision made that possible," said Melissa Buck who has fostered and adopted six children through the Lansing-based, St. Vincent Catholic Charities.
Mrs. Buck was responding to the outcome of Fulton v. City of Philadelphia, June 17, in which the Supreme Court ruled 9-0 in favor of the foster moms and Catholic Social Services in their lawsuit against the city of Philadelphia.
The court found that the city violated the group's free exercise of religion when it stopped contracting with them in 2018; the group had refused to certify same-sex couples as foster parents because of their Catholic belief that the best home for child is with a married mom and dad.
"The Supreme Court's unanimous ruling in Fulton is a big win for religious freedom. Catholic foster agencies advance the common good by serving needy children; neither they nor any religious organization should be penalized for upholding that marriage is the union of a man and a woman," said Will Bloomfield, General Counsel for the Diocese of Lansing.
"We're grateful that every member of the Supreme Court agreed that the government violated the First Amendment by excluding Catholic Social Services from its foster program."
Founded over 70 years ago, St. Vincent Catholic Charities is one of Michigan's most successful foster and adoption agencies. In 2017, St. Vincent recruited more new adoptive families than nearly 90 percent of the other agencies in its service area.
Despite their success, however, in 2019 they were targeted by the Attorney General of Michigan simply because of their beliefs about marriage. This led Melissa Buck, and her husband Chad, to pursue legal action in response. Presently, the judge in the Buck's case has been waiting on the Supreme Court to issue its decision in Fulton v. City of Philadelphia.
"In divisive times, seeing every Supreme Court Justice agree to protect this important religious ministry is beautiful," said William J. Haun, Counsel for the Becket Fund for Religious Liberty. Becket are the non-profit law firm that represents both the Bucks and also the foster parents who won at the Supreme Court.
"Caring for children, especially the most vulnerable among them, is a crucial religious ministry — not only for those before the Supreme Court today, but for St. Vincent as well."
"Today's unanimous Supreme Court decision is good news for foster families and children in Michigan—and for the continued protection of St. Vincent's foster care ministry from the State of Michigan's religious targeting."
There are currently 13,000 children in Michigan's foster system, and faith-based agencies like St. Vincent have a proven record of effectively uniting vulnerable children — sibling groups, older children, and children with special needs — with loving families.