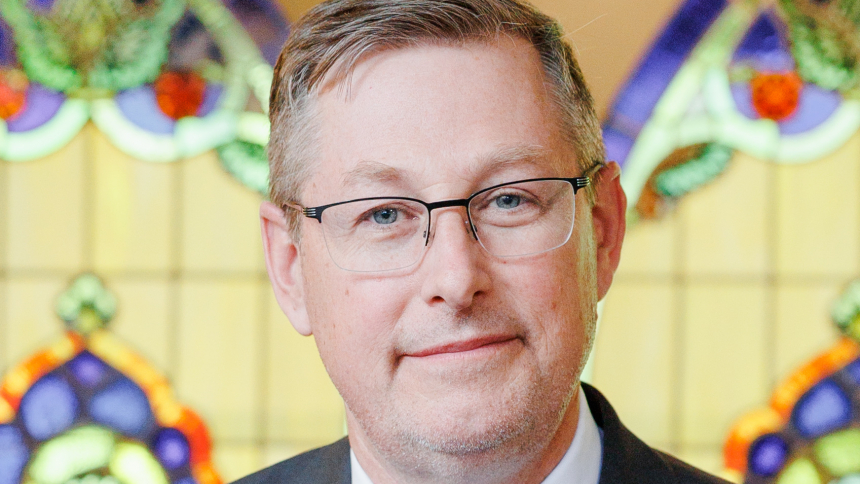 The Most Reverend Earl Boyea, Bishop of Lansing, has named Mr. Timothy Gallic of Warren, NJ as the new President of Powers Catholic High School, effective October 1, 2022.
"I'm honored to be chosen to serve as the next President at Powers Catholic High School and I look forward to upholding and continuing the many great traditions at Powers Catholic," said Mr. Gallic, September 16.
"My wife and I are strong advocates of Catholic education. We believe wholeheartedly and have witnessed with our seven children the profound impact Catholic education can have on our young people, their families, and our communities."
"Powers Catholic is blessed with a dedicated group of students, parents, faculty, staff, and benefactors. I'm confident that together we can continue to nurture and grow an environment that forms intentional disciples of Jesus Christ who are ready to serve Church, family, and community."
Tim Gallic has extensive experience in educational leadership, strategic planning, and fundraising. He has served as President, Advancement Director, and Principal at Catholic institutions across the United States. Most recently, he has been employed as a consultant working with Catholic schools to grow enrollment, stabilize budgets and train school staffs and boards.
"Tim Gallic has a proven track record as a successful leader with a real passion for Catholic education," said Tom Maloney, Superintendent of Schools for the Diocese of Lansing.
"He brings a wealth of experience, deep faith and a commitment to excellence to his new role. I am excited to welcome Tim and his family to our Diocese and the Powers Catholic High School Community"
Tim Gallic has a bachelor's degree from Rutgers University and a Master of Arts in School Administration from the University of Scranton, Pennsylvania. He is a member of Legatus, and, currently, he and his family are members of St. Vincent De Paul Parish in Stirling, New Jersey. He currently resides in Warren, New Jersey with his wife Laura, and their children.
Please keep Mr. Gallic and his family in your prayers in the weeks and months to come. Our Lady, Seat of Wisdom, pray for them.