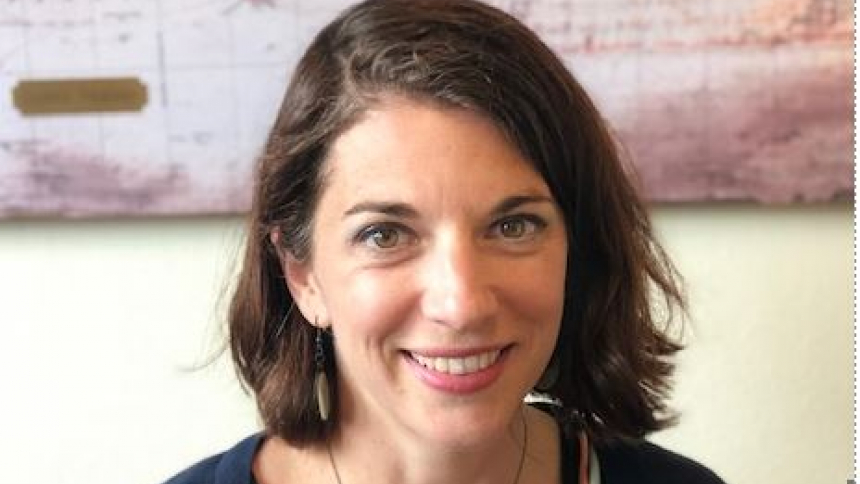 This week is National Vocations Awareness Week across the Catholic Church in the United States. Each day this week we are bringing you a vocations story. Today Dawn Hausmann, Director of Consecrated Vocations for the Diocese of Lansing, charts her remarkable vocational journey towards becoming a Consecrated Virgin:
"Raised in the small town of the Irish Hills in Brooklyn, Michigan, my family lived a beautiful life surrounded by natural woodlands and lakes. My parents raised us with strong Catholic roots and love for people as we welcomed many foster siblings into our home."
"In my middle and high school years, I spent much of my time balancing social life with friends and time along with God in nature. Many moments in nature I would wonder, "Who is going to be the love of my life? What will he be like? When will I meet him?" Little did I know that the God of the Universe, to whom I was asking these questions, would be The One I would marry! Wild!"
"Boyfriends in high school could never seem to win my heart and left me restless for something more that I couldn't understand at the time. In college at MSU something changed in me when I began attending daily Mass, retreats, Bible studies; I couldn't get enough of God and his Church. There I met a Consecrated Virgin for the first time who awakened curiosity in me to explore consecrated life."
"Upon graduating, I became a missionary in Colorado and Bolivia, serving God and his people while actively discerning the question of my vocation. As I lived with religious sisters, I found myself more restless to know my own vocation and I noticed I felt deep, intimate love with God when I was alone."
"Returning to the States, I attended the John Paul II Institute where I met another Consecrated Virgin. This time, my heart was ready to hear the calling to be a bride of Christ in the midst of the world. I began feeling more alive, joyful, peaceful, and most fully myself in the grace of receiving this call. Doubts and fears would come at times but an overall sense of peace remained."
"On November 16, 2019, I received the greatest gift of my life as I was consecrated to a life of virginity on the feast of Saint Gertrude by Bishop Boyea. To this day the Divine Bridegroom keeps blessing me with many surprises of grace and blessing…My soul has found its rest!"
* Do you feel that God may be calling you in prayer to a life of consecrated virginity? Do feel free to contact Dawn. Click here for contacts.