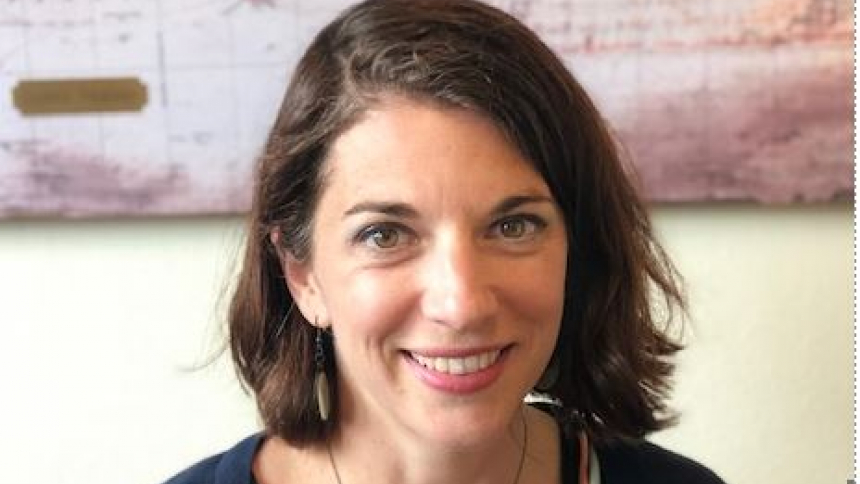 Today is the fourth anniversary of consecration to a life of perpetual virginity, as a bride of Christ, for Dawn Hausmann, Director of Consecrated Vocations for the Diocese of Lansing, pictured. Congratulations Dawn! Ad multos annos! Upon this special day, Dawn writes this prayerful love letter to her divine bridegroom, Jesus Christ. Dawn writes:
Jesus, my Lover and my Divine Bridegroom, thank you for calling me to be a witness on earth of what we all will be more fully in heaven, your Church, your Bride.
Four years ago today you made me into your Virgin, your bride. I am ever grateful and in awe of this most radical mystery and invitation from you, a gift I do not deserve but that I continue to receive in my poverty, in your ever pursing Spousal Love that continues to surprise me and woo me.
Help me continue to be open to ways that you want to cleanse me, perfect me, and grow me more and more into the bride and spiritual mother that you want me to be. Help me to grow in greater witness to you in this short time while on this earth, not keeping this love for myself alone but sharing You, your Love, joy, and your peace with the world around me- that more people may come to know and have relationship with you Jesus, the One God of us all - that we may all in heaven with you one day and enjoy life with you - in the eternal wedding banquet.
I spend this day alone with you Jesus. What a precious mystery that I received you into my body as the first thing I did this day, in Holy Communion at Mass. I then had a holy hour in my chapel with you and a cup of coffee. I rest in silence with you this day to make space for your words to come to my heart as I plan to read, go on a hike in nature trails, and just be still with you in the cloister of our home. I love you too, Jesus. And I offer you my body and soul as a living sacrifice back for your own gift to me.
Forever your bride,
Dawn Marie