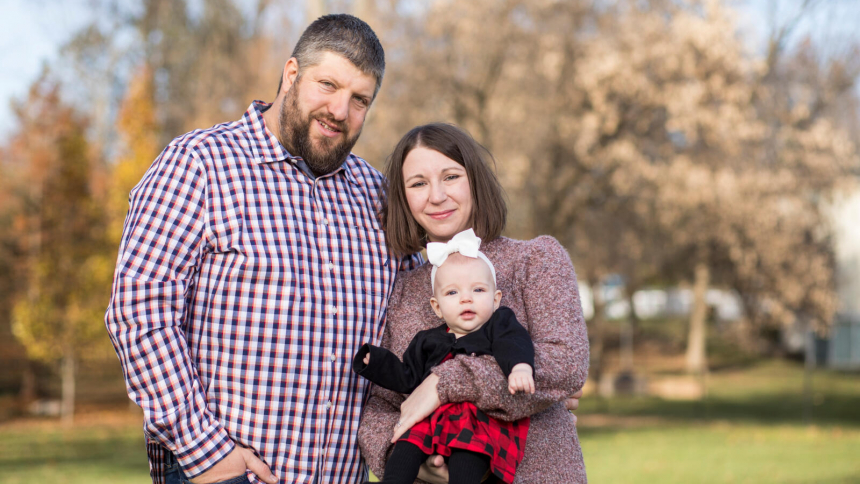 Andrew and Kathy Rademacher of Saint Jude parish in DeWitt were married in 2009. Ever since they have struggled to have children including, very sadly, a miscarriage in 2013.
"We wanted to stay true to Catholic teaching and tried everything within that scope with our primary care and our obstetrics and gynecology (OB-GYN) doctors," explains Kathy in the latest edition of FAITH Magazine, the official publication of the Diocese of Lansing.
In 2020, a friend and nursing colleague of Kathy introduced them to a new approach to fertility awareness called the Creighton Model. It's an approach fully compatible with the teachings of the Church. The result? On June 8, 2021, Kathy gave birth to a baby girl whose name came to her in her sleep.
"One morning I told Andrew, 'A dream last night gave me a strong sense our baby is supposed to be Hannah.' We looked up Hannah's meaning and read: 'God has favored me with a child'."
You can read Andrew and Kathy's story in full in this month's FAITH Magazine. It even has an adorably cute photograph of baby Hannah on the front cover! Deo gratias.
• Learn more about the Creighton Model at creightonmodel.com
• Article by Nancy Rosebush Schertzing | Photography by Jim Luning | Read more from FAITH Magazine here: https://faithmag.com/