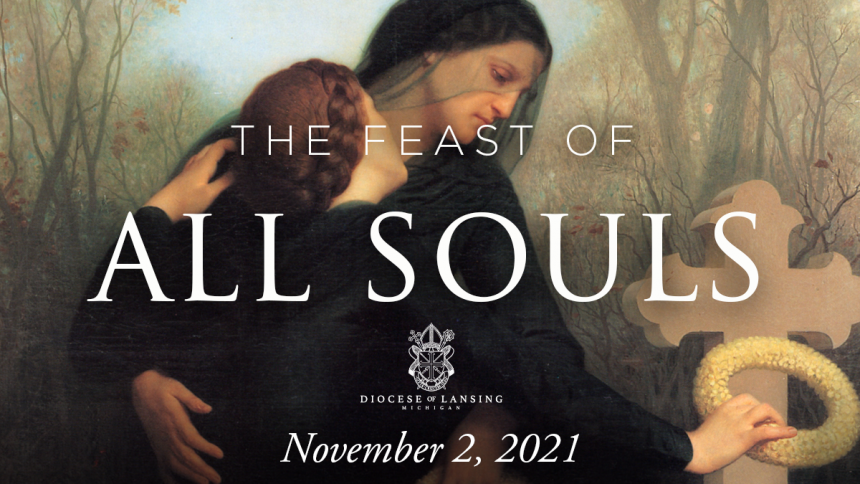 Today parishes across the Diocese of Lansing dedicate their prayers in a particular way for all the holy souls in Purgatory, still being purified of the remains of sin.
"We feel found by charity to offer those brothers and sisters who have experienced the fragility proper to human existence the help of our vigilant prayer," said Pope Saint John Paul II on this day in 1982.
"May whatever residue of human weakness still remaining in them to delay their happy encounter with God be definitely wiped out."
Our ties with deceased relatives and friends do not end with their death. Priests can celebrate Holy Mass three times on this day for their benefit, and all the faithful can gain special indulgences to expedite their entrance into heaven. Requiescant in pace.