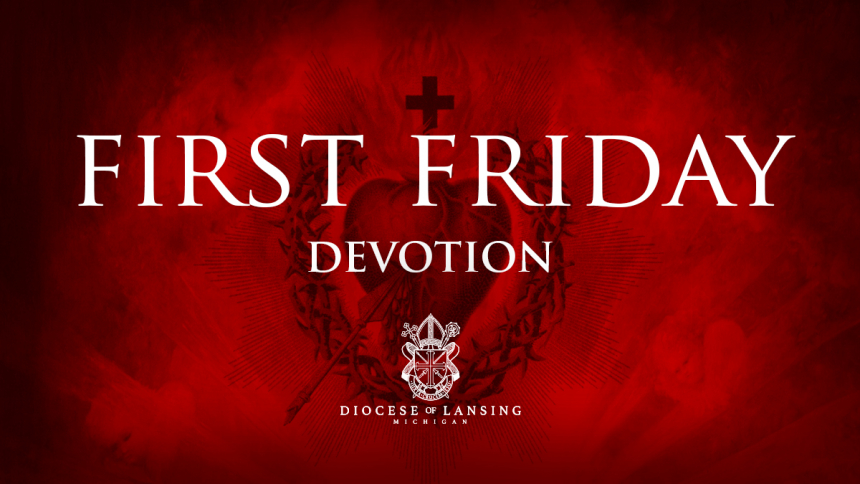 Today is the First Friday of the month of December and thus, as with every First Friday, a day to more perfectly respond to the burning love within Christ's heart for each of us. Why? Here's the explanation:
On December 27, 1673, a nun of the Order of the Visitation of Holy Mary, Saint Margaret Mary Alacoque, received apparitions of Jesus Christ in the Burgundian French village of Paray-le-Monial.
The visions continued, revealing to the young nun Christ's Sacred Heart as a tangible symbol of his burning love for each and every person. They also revealed a divine promise of particular graces to those who keep holy the first Friday of each month for nine consecutive months by receiving Holy Communion upon that day; praying a Holy Hour of Eucharistic Adoration the evening prior; and celebrating the Feast of the Sacred Heart which falls each year upon the Friday after the second Sunday after Pentecost. Let us pray:
O Sacred Heart of Jesus,
I place my trust in Thee,
Whatever may befall me, Lord,
though dark the hour may be;
In all my woes, in all my joys,
though nought but grief I see,
O Sacred Heart of Jesus,
I place my trust in Thee.
When those I loved have passed away,
and I am sore distressed,
O Sacred Heart of Jesus,
I fly to Thee for rest.
In all my trials, great or small,
my confidence shall be
Unshaken as I cry, dear Lord,
I place my trust in Thee.
This is my one sweet prayer, dear Lord,
my faith, my trust, my love,
But most of all in that last hour,
when death points up above,
O sweet Savior, may Thy face
smile on my soul all free.
Oh may I cry with rapturous love,
I've placed my trust in Thee.
Amen.