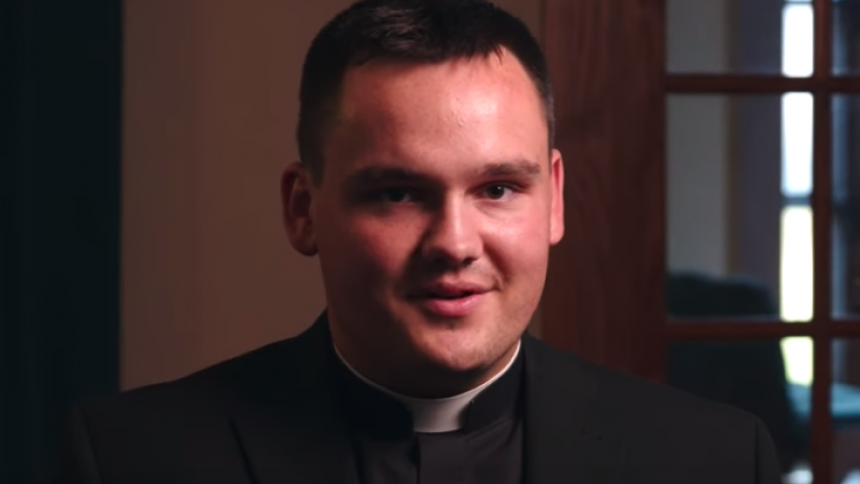 Meet Diocese of Lansing seminarian, Jack Jobst. 23-year-old Jack hails from the parish of Christ the King in Ann Arbor. He is the fifth child of 10 from a Catholic homeschooling family. Jack says he has felt drawn to the priesthood from an early age.
"Just seeing what priests do, they do some cool things, watching a priest celebrate Mass or going to confession, and just seeing the power of Jesus, the power of the Incarnation, working through them, and that that really just stuck with me," says Jack.
Jack is now a student at Sacred Heart Major Seminary in Detroit on the path to the sacred priesthood. Deo volente. Please keep Jack in your prayers in the months and years to come. Saint Charles Borromeo, patron of seminarians, pray for him.
• Do you also feel that Almighty God may be to the Sacred Priesthood? Contact Father John Whitlock, Director of Seminarians for the Diocese of Lansing on 517-342-2507 or at jwhitlock@dioceseoflansing.org