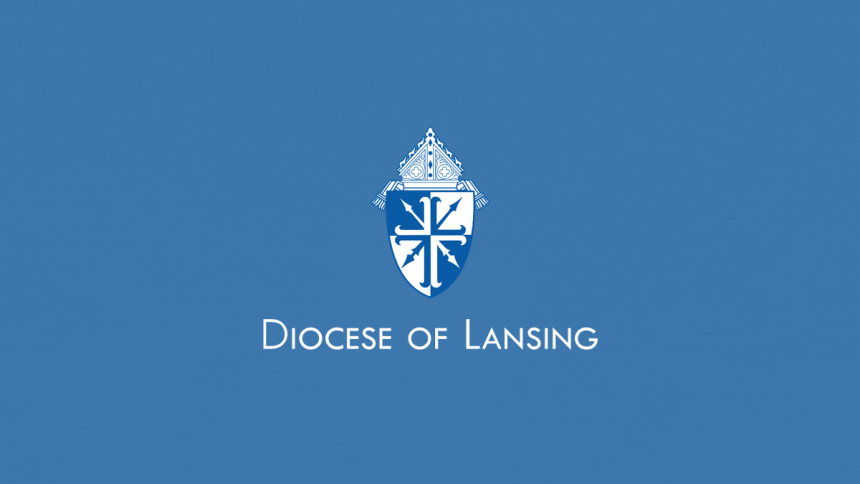 The Diocese of Lansing is seeking nominations for a new lay-led Review Board to assist the diocesan bishop in assessing any allegations of grave misconduct, including sexual misconduct, in relation to adults levelled against clerics within the Michigan diocese.
"The internal systems and policies we have in place at present to address such things are good, but Bishop Boyea would now like an additional level of independence, transparency and support through the assistance of professionally competent lay-led advisory board," explained Deborah Amato, Chief of Staff for the Diocese of Lansing, 22 October.  
Bishop Earl Boyea first announced his intention to create the new review board last month. This month, he is asking for nominations for membership. Anyone within the diocese is welcome to nominate either himself or herself or others. It is hoped that the Review Board membership should have some expertise or experience in one of the following areas: law enforcement, psychology, law, or organizational leadership. Bishop Boyea would also like to appoint a survivor of clerical sexual abuse to the new review board.
"Bishop Boyea has observed how a more independent, lay-led review board has helped the diocese process allegations of abuse relating to minors in a sensible, sound, and systematic way that fosters and facilitates good, informed, consistent decision-making – hence he now wants to extend that model to cases involving adults," said Deborah adding that, "our existing Review Board has also been helpful in reviewing and updating our policies."
A review board dealing with allegations of abuse involving minors has been mandatory in all US diocese since the implementation of the US Bishops' Charter for the Protection of Children and Young People in 2002.
At present, the Diocese of Lansing has a series of policies and standards establishing the high standards of conduct expected of all who corporately represent the Church in parishes, schools or other diocesan apostolates. The Diocese regularly reviews and updates these policies. These policies include the Code of Conduct and the General Norms of Pastoral Conduct.   
The Code of Conduct, which is signed by all employees, volunteers and clergy, including the bishop, expects all signatories to exemplify the moral teachings of the Catholic Church in their personal and professional lives by "growing in virtue and holiness". It also prohibits sexual harassment and other sexual misconduct. Both documents expect those covered by them to maintain appropriate boundaries with those they work with or serve.
Employed staff and clerics are also subject to the Employee Handbook, which likewise prohibits sexual harassment, boundary violations, and other forms of misconduct. Moreover, clerics are governed by the Code of Canon Law, the internal law of the Church, which binds clerics to their vow of celibacy.
•  So, would you like to nominate a member of the new Diocese of Lansing Review Board? Please submit any nominations to Deborah Amato, Chief of Staff, Diocese of Lansing, by 22 November, 2019. Contact: damato@dioceseoflansing.org