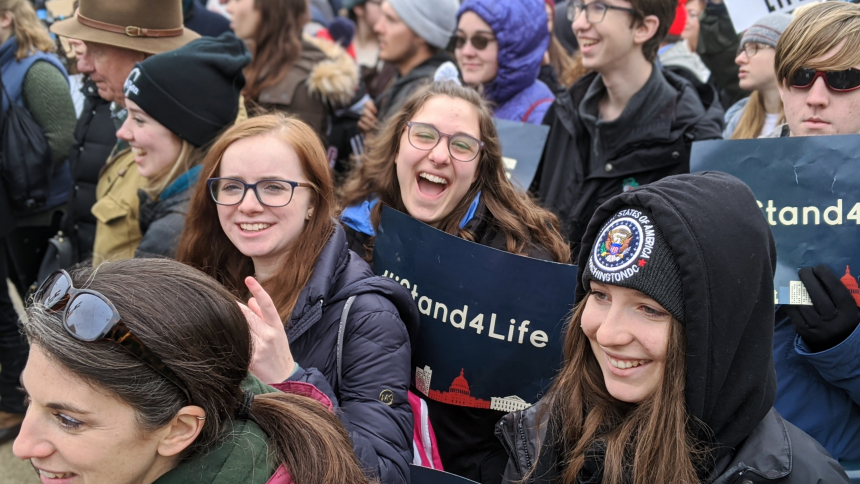 A big thank you to the 312 school students from the Diocese of Lansing's four regional high schools who have now safely returned from this year's the March for Life in Washington, D.C.
"I am very proud of our present generation of Catholic school students who are, most definitely, a pro-life generation," said Tom Maloney, Superintendent of Catholic Schools for the Diocese of Lansing, 27 January.
"They are a generation who have youthful hearts that want to bring the love of Christ to all the vulnerable in our society including the unborn, the elderly, the lonely, the poor and, I am prayerfully certain, they will be blessed to be part of a generation who take great strides in protecting the dignity of the human person wherever it is undermined."
Here's a short video, made by young Catholic filmmaker, Ethan Hall, capturing just some of the sights of our school students on their March for Life. Thank you Ethan. May God bless and protect the pro-life generation!