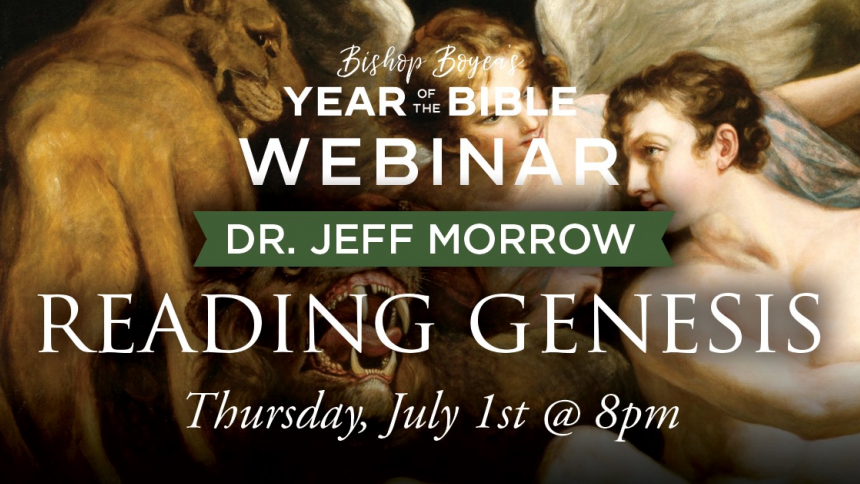 Bishop Earl Boyea of Lansing cordially invites you to take part in the latest Year of the Bible Webinar on "Reading Genesis" with Dr. Jeff Morrow to take place between 8pm and 9pm on Thursday, July 1, 2021. All are very welcome. Join the Zoom meeting at this link:
https://us02web.zoom.us/j/81888559559?pwd=aUQ4T2pkcVV6U2pQSFhMZUpZSy9Edz09
Dr. Jeffrey L. Morrow is a Senior Fellow of the St. Paul Center for Biblical Theology, a Senior Fellow of the Principium Institute, a Fellow of the Institute for Biblical Research, and is Professor of Theology at Seton Hall University's Immaculate Conception Seminary School of Theology.
Dr. Morrow was raised culturally Jewish, attended Hebrew school and had a bar mitzvah. He earned his B.A. from Miami University, in Oxford, Ohio, with majors in both Comparative Religion and Classical Greek and with a minor in Jewish Studies. At Miami he became an evangelical Protestant, and then entered the Catholic Church, Easter Vigil of 1999.