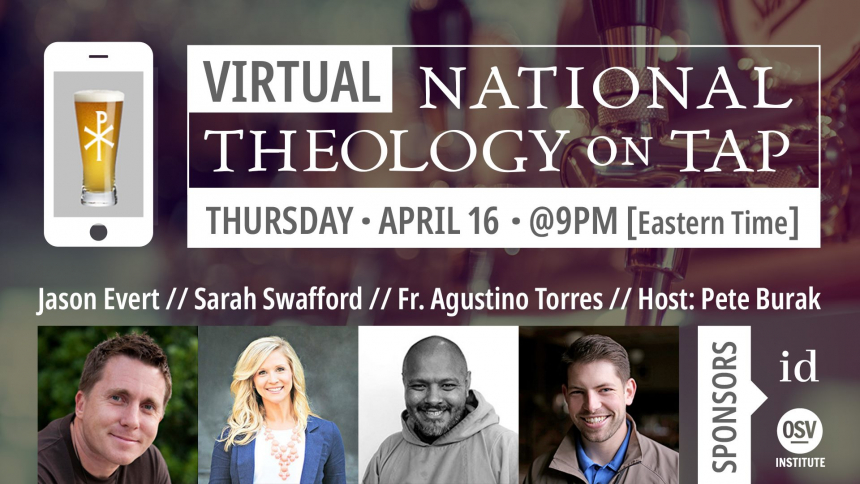 Undaunted by the present lockdown, the Diocese of Lansing Theology on Tap team would like to invite you to the first virtual National Theology on Tap LIVE event taking place tomorrow, April 16, at 9pm.
Join Jason Evert, Sarah Swafford, Father Agustino Torres and young adults from across the country for some fast-paced interviews with host Pete Burak that will include personal stories, hopeful inspiration, and a few surprises.
Pre-register for the interactive experience: https://event.webinarjam.com/channel/NationalTOT
Or join live at: https://youtu.be/3muXpXkcXIA
There will also be local online get-togethers for the various Theology on Tap groups across the Diocese of Lansing:
Jackson Young Adults meeting at 8:30pm.
Flint Young Adults meeting at 8:30pm.
Livingston Young Adults meeting at 8pm.
Lansing Young Adults meeting at 8:30pm.
To find out more, go to: https://www.dioceseoflansing.org/…/young-adult-ministry-eve…
Do grab your favorite beverage and digitally invite a friend! The event is sponsored by OSV Institute and i.d.916.