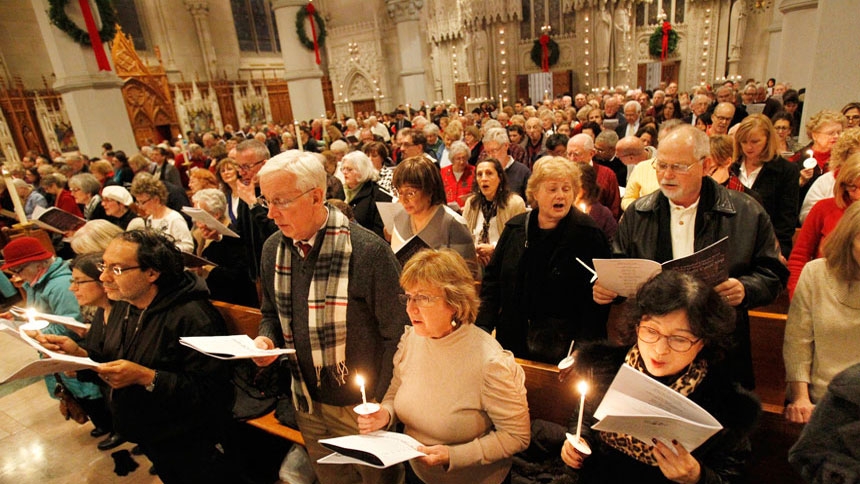 There is a Mass obligation both for the Fourth Sunday of Advent (December 24) and for Christmas (December 25); they are both Holy Days of Obligation. Christmas never comes under the Saturday/Monday rule for Holy Days of Obligation. In a recent statement on this topic, the USSCB's Secretariat of Divine Worship noted that each day of obligation must be fulfilled with a separate Mass.
Masses celebrated after 4 pm on Saturday, December 23 and before 4 pm on Sunday, December 24 are of the Fourth Sunday of Advent; subsequent Masses on Sunday, December 24 and all day on December 25 are of the Nativity of the Lord.  

The Solemnity of Mary, the Holy Mother of God (January 1) is not observed as a Holy Day of Obligation this year because it falls on a Monday. 

Evening Masses celebrated on Sunday, December 31 are of the Feast of the Holy Family of Jesus, Mary, and Joseph.

For more information about this and other matters concerning features of the 2018 liturgical calendar click here for : Days of Special Interest, January to December 2018 .