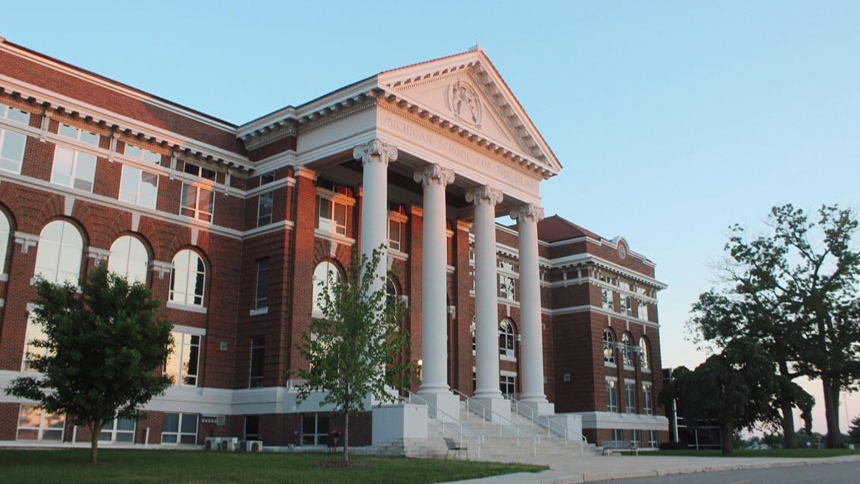 The following opinion piece was published June 18, 2018 by The Detroit News . The author, Dylan Hernandez, is a 2017 Graduate of Powers Catholic High School, Flint

Up in Flint there's a school dispelling notions about the city.
At dismissal, preppy students in uniforms hop into Jeeps and dash to a downtown cafe for iced coffees and group study. Boisterous drama kids assemble in the new auditorium to rehearse lines for another sold-out production. And the girls and boys soccer teams are both reigning state champions who host matches at a new artificial turf stadium.
You can find similar scenes in a handful of tony Metro Detroit enclaves, but it's an unexpected sight in Flint.
From the time I transferred into the co-ed Powers Catholic High School in 10th grade, I've watched this develop.
The school was an immediate success when it opened on the border of Flint in 1970, but job losses and growing local poverty led to plummeting enrollment. Like so many other urban Catholic schools around the country, Powers' leaders worried about the school's viability as they eyed a more affluent suburban relocation.
Lucky for me, Flint philanthropist Ridgway H. White decided to take a risk on us. White, president of The Mott Foundation, bought a long-neglected, 57-acre campus, invested nearly $40 million into a renovation, and offered Powers a leafy new home.
The high school would not relocate to the suburbs, but a stone's throw from downtown Flint. The new Powers campus opened for the 2013-14 school year with tremendous excitement — and unfortunate timing. Seven months later, a water switch triggered the Flint water crisis.
During these trying times, the school has served as a much needed beacon of hope in a city emerging from tragedy.
Perhaps surprisingly, more prospective families than ever have sought out the experience the school provides. A surge in enrollment catapulted the new Powers to hit its 10-year enrollment goal before year five — on the way to surpassing 700 students this fall.
Donors, corporate sponsors and fundraising efforts have helped keep tuition at a relatively modest $8,500 per year, while allowing local students who need financial help to attend on scholarship (including me).
The result is a diverse mix of inner-city Flint and Metro Detroit suburban teens who share a contagious school spirit and dedication to Flint's recovery.
While academics are paramount, much of the draw is exposure outside of the classroom, where students forge meaningful relationships with locals. We scatter around the city to distribute cases of water, mentor youth at the YMCA, volunteer in the city hospital, tutor in public schools, offer free youth sports camps, perform blight cleanups and get engaged in local politics.
The class of 2018 is the first cohort to spend all four years at the new campus and these seniors might also be the most impressive in school history — with grads charging to the University of Michigan, Michigan State University, Kettering, Notre Dame, University of Chicago and the Ivy League.
Elevating a city in need showed us the magic possible when business leaders, philanthropists and a diverse community all come together.

Dylan Hernandez is a 2017 graduate of Powers Catholic, and he's currently serving with AmeriCorps in Flint. He'll become a first-generation college student this fall.