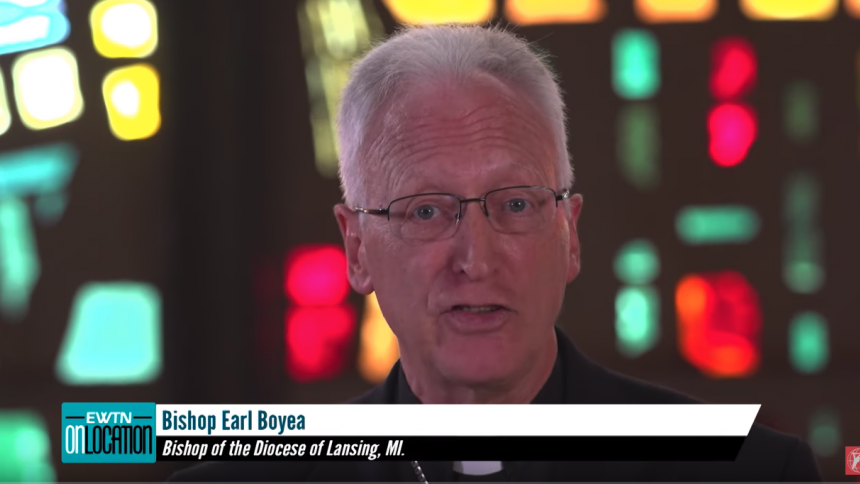 An Eternal World Television Network special program looking back on last year's Diocese of Lansing Made for Happiness Assembly debuted on EWTN, the global Catholic network, on Saturday, December 7.
"It was a memorable day consisting of many remarkable moments but all with one key message: That the happiness we all seek can only find its ultimate fulfillment in a relationship with the person of Jesus Christ," said Bishop Boyea in his introduction to the program.
"As Pope Benedict XIV once said, "The happiness you are seeking, the happiness you have a right to enjoy has a name and a face: it is Jesus of Nazareth, hidden in the Eucharist"."
Hosted by Bishop Earl Boyea, the 50 minute program reflects upon the key highlights of, what was, the largest ever gathering of the Catholic faithful in the history of the Diocese of Lansing. The program was created by Ave Maria Communications.