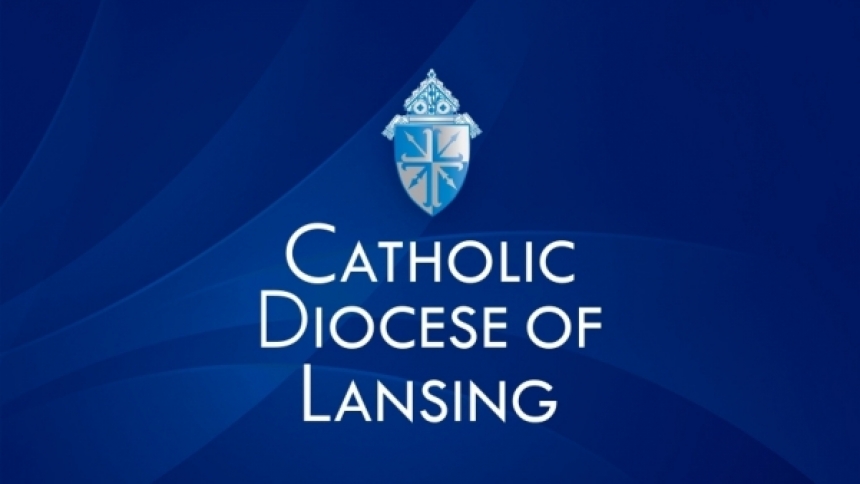 On Martin Luther King Jr. Day, Diocese of Lansing Bishop Earl Boyea met with concerned parents and a student about the diocese's policy that all Catholic school students are to stand for the national anthem and Pledge of Allegiance.
After the meeting, Bishop Boyea stated, "I thank these families for coming forward and meeting with me. I was moved when listening to the pain of the effects of injustice in our community. The church's teaching is clear that we must fight injustice. The issues of racial injustice have deep historical roots in our country. Feelings run strong and are complex. It is not racist to ask all students to stand and honor the flag. The men and women of our military have sacrificed so much. They deserve respect. That stated, after speaking with these families, I do now see that some people see our flag differently. The effects of racism can't fully be appreciated unless you have experienced it. It is important for us to listen to the concerns, hopes and dreams of African-Americans, Hispanics, Latinos and other racial minorities. With that, I announce the formation of a Diocese of Lansing Task Force on Race and Catholic Schools."
The primary purpose of the task force will be to make recommendations to the bishop about how Diocese of Lansing Catholic schools can better listen to and meet the needs of racial and ethnic minorities. Bishop Boyea further states, "My ultimate goal is this – that our schools and diocese will accompany people of all races and ethnicities toward God, who desires each one of us to be one with him in heaven."
Bishop Boyea appointed Joan Jackson Johnson, a committed Catholic and community leader, to lead this group. The task force members will be named in the weeks ahead and will be composed of various constituencies from around the 10-county Diocese of Lansing, which comprises the communities around Lansing, Jackson, Flint, Ann Arbor. Within the diocese, there are 29 Catholic elementary schools and four Catholic high schools.  
The task force will be charged with holding listening sessions to hear from a variety of voices from all parts of the diocese. The task force is being asked to submit its recommendations to Bishop Boyea by the Fall of 2018. 
While the task force does its work, the diocese is asking that Catholic school administrators be lenient with the consequences for students who kneel during the National Anthem and Pledge of Allegiance. During this time, the diocese also invites all students to honor the sacrifice of our veterans by standing for the flag. 
Bishop Boyea concludes, "I pray that this task force is a positive step toward bringing many people of good will together on an issue that is dividing some of our Catholic school communities. May God bless you all."