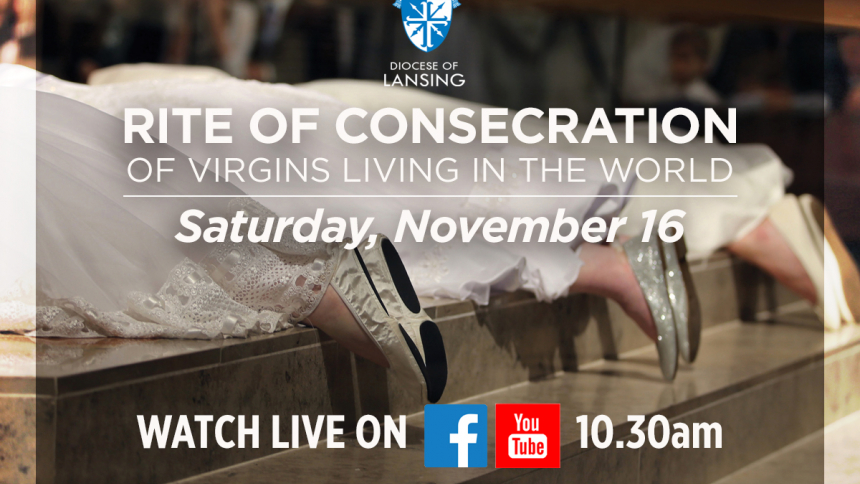 Tomorrow, Saturday November 16, will see two women of the Diocese of Lansing consecrated as virgins living in the world.

Dawn Hausmann and Weena Isabelle Gaulin will be consecrated by Bishop Earl Boyea at St. Mary Cathedral at 10.30am. All are welcome.

If you cannot attend, however, you can still prayerfully participate from a distance by watching a live stream of the Holy Mass and Consecration on this Facebook page and also on the Diocese of Lansing YouTube page which you can go to by clicking here.