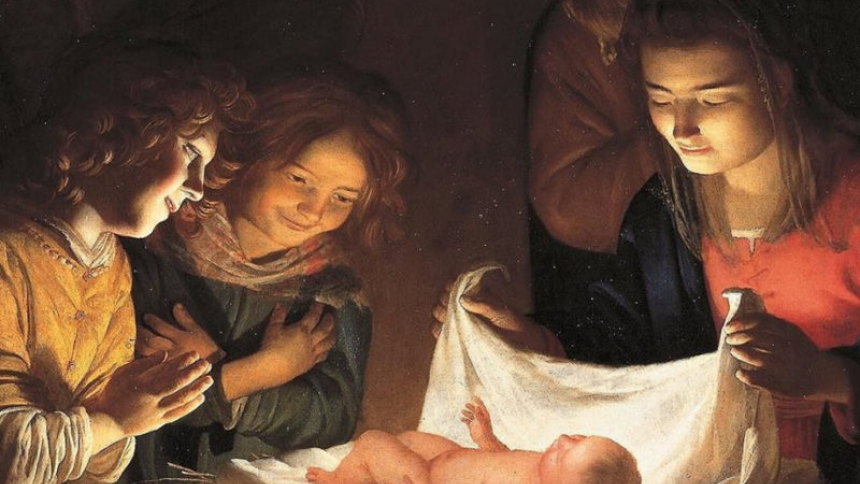 This Wednesday is Christmas Day and you and your family are very welcome to attend Holy Mass at any of the parishes across the Diocese of Lansing. O come let us adore Him!
"We hope you will come and join us this Christmas. Come and be with the Lord. Come again with us to Bethlehem. Come let us adore Him. May God bless you!" says Father Mike Murray, Pastor of St Martha, Okemos, in his Advent Message 2019 which invites all in his local community to attend Christmas Mass.
"Our Savior came that we might have peace in our hearts and those who have followed him found that peace – 2000 years later we often find ourselves in the same situation. Peace is so elusive, joy escapes us, the Lord offers these things, he offers them to all who say yes to him." For the times of Christmas Mass at St. Martha click here. 
Meanwhile, at Bishop Earl Boyea will be celebrating the Midnight Mass St. Mary Cathedral in Lansing. All are very welcome. The times of Holy Mass in the Cathedral this Christmas are as follows:
Tuesday, December 24, Christmas Eve:
4:00pm: Vigil Mass of Christmas
11:30pm: Choir Choral Selections
12:00am: Midnight Mass
Wednesday, December 25, Christmas Day
8:30am: Christmas Morning Mass
11:00am: Christmas Morning Mass