One day. One Church. One reason: happiness with God!
Each of us longs for true and lasting happiness. God created us for happiness in and with him! Join Catholics from across the Diocese of Lansing for a one-day celebration of our faith, uniting in prayer, witness and worship!
---
Made for Happiness Diocesan Assembly
Saturday, September 22, 2018
Breslin Student Events Center
East Lansing
---
Eucharistic Procession
9:00 a.m. to 11:30 a.m.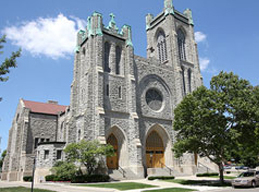 The Assembly begins with a Eucharistic Procession from St. Mary's Cathedral in downtown Lansing to the Breslin Student Events Center in East Lansing, a distance of four miles. The purpose of the Procession is to express our love for Christ in the Real Presence of the Eucharist by honoring him publicly. Participants can walk in all or part of the Procession, or may participate remotely at the Breslin Center, where it will be broadcast live.
Assembly
1:00 p.m. to 3:30 p.m.
The Assembly commences with a blessing from Bishop Boyea followed by a series of inspiring and uplifting talks given by Catholic speakers focusing on the happiness we all seek and how we can deepen our faith. Enjoy contemporary and traditional music with several choirs and musicians throughout the afternoon session.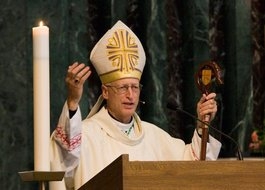 All-Parish Mass
4:30 p.m.
The day's events will come to a joyful close with a celebration of the Holy Sacrifice of the Mass offered by Bishop Boyea and concelebrated by priests and deacons of the diocese.
---
About the Assembly
Throughout the morning and afternoon of the Assembly, attendees will have access to the Sacrament of Reconciliation.

Catholic organizations will be onsite to share information about ministries and apostolates for Catholics.

Childcare will be available during select times throughout the day.

Breslin Center food vending available.
There is no cost to participate in the Made for Happiness Diocesan Assembly, but advance online registration is requested.
REGISTER