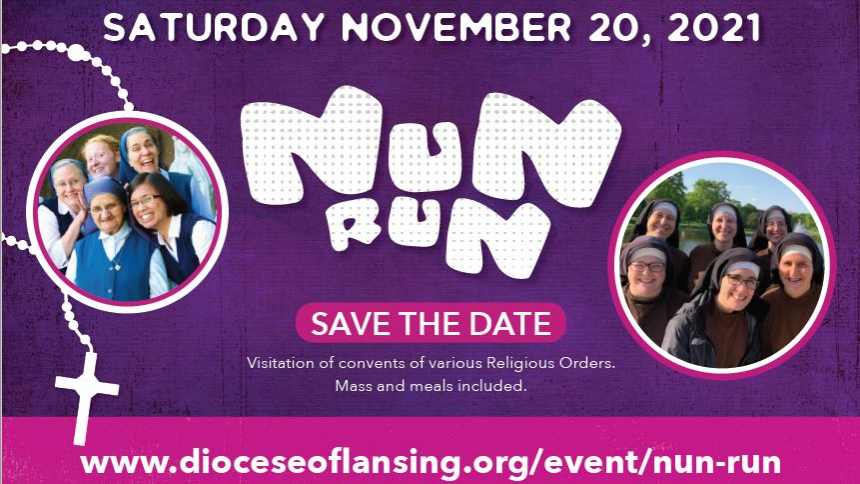 Vocations
Great ready for some fun, ladies! 
If you haven't made visits to religious communities, I encourage you not to miss out on this opportunity to experience this trip with women like you, discerning God's will for their lives and open to exploring the vocation of consecrated life.
This year's schedule and visitation of various religious communities will be:
(Carpooling from E. Lansing at our Emmaus house (women's discernment household) by 7:30am.)
1) Servants of God's Love: 9am Mass and continental breakfast to follow as we experience the Sisters, their convent, and their lives.  (Ann Arbor)
2) Society of Our Lady of the Most Holy Trinity: 12-2pm. We will visit their convent in Detroit and hear about their lives.
3) Consecrated Virgins: 2:30-3:30pm (We will make a visit to one of the Consecrated Virgin's homes. Consecrated Virginity is a form of consecrated life lived in the world) 
4) Cloistered Dominicans of Farmington Hills, MI  4-6:30pm
Return to Lansing by around 7:30pm.