The Office of Catechesis supports and implements policies for religious education carried out in Catholic schools and parish religious education programs of the Diocese of Lansing. It is committed to all catechetical ministries, offered to both adults and students, which have as their goal a deepened faith and a more profound understanding of the person of Christ (Pope John Paul II, Apostolic Exhortation Catechesi Tradendae, 5).
The aim of catechesis is not simply to instruct, but to form people as Christian disciples and bring them to lifelong communion with Jesus Christ. 
CATECHIST FORMATION OPPORTUNITIES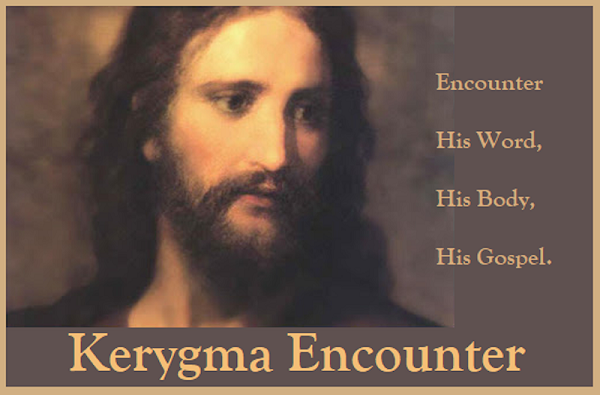 Kerygma Encounter Retreat
October 27, 2018
$25 per person (lunch included)
Kerygma Encounter Oct 27 Registration Form 
Hosted by:
St. Mary Queen of Angels Catholic Church 
4413 Morrish Rd, Swartz Creek, MI 48473
8:00 a.m. - Mass
Registration immediately following Mass
9:00 a.m. - Retreat begins
3:30 p.m. – Retreat ends
The Kerygma Encounter Retreat is the first step in Catechist Formation for the Diocese of Lansing.  All new and existing Catechists (including school teachers) are invited to attend this retreat.  It proclaims the most essential elements of our faith, mysteries which make up the very root of our existence and purpose in life.  This retreat is not your typical formation class.  It is an opportunity for catechists to hear the awesome plan that God has for their lives and to respond to Him in prayer.  The purpose is that these essential truths are why we do catechesis to begin with.  It is vital that all catechists know these truths intimately. 
Contacts:
Val Standley - 810-635-3240    vstandley@smqa.net
Maureen Kelsey - 810-235-1812    sjvparishflint@yahoo.net
Kerygma Encounter Oct 27 Registration Form
---

See Bishop Barron share his views about the importance of having well-formed Catechists.  
---
Pondering Scripture in Our Hearts
The Diocese of Lansing is pleased to provide our theology curriculum addendum, correlating scripture with our learning outcomes, throughout the years of formation, K-12. It is our hope and prayer that our youth will reflect upon God's word as they are formed in their faith. As they ponder God's word in their hearts may they ever draw more closely to Jesus Christ. May they live the Gospel daily. May they be a light that others may be drawn into relationship with Jesus and his Church.
Introductory Letter from Bishop Boyea
Pondering Scripture in Our Hearts Elementary, K-8
Pondering Scripture in Our Hearts Secondary, 9-12
---
Catechist Formation  
Catechist Formation Guidelines
Genesee/Shiawassee Vicariate  (see listings above)
Ingham/Clinton/Eaton Vicariate 
Jackson Vicariate
Lenawee/Hillsdale Vicariate 
Livingston Vicariate 
Washtenaw Vicariate
Catechist Formation Session Evaluation Form
Reporting forms
---
Sacramental Preparation
Confirmation:
Click HERE for the schedule for Confirmation Masses for 2017-2018
Confirmation liturgical preparations
How to assist the bishop at the confirmation liturgy
Celebrating the sacrament of confirmation:
Protocol and preparation
First Communion:
---
Guidelines for using Permission Forms
Click the links below for proper forms.  
Parent/guardian permission form for field trips
Volunteer driver information sheet
Here are three primary guidelines to consider to determine whether you need to use permission forms for a trip with youth.
Transportation: Are we providing/arranging/coordinating transportation? Are our people traveling together as a group? and is the travel itself part of the venture?
The event being treated as part of our program: Is the event being treated as an element of our own program? For our people, does attendance at the event take the place of a normally scheduled class or session? and are our people required/expected to attend?
Our own involvement in the event: Is our staff involved in the event? Are some of the presenters, coordinators, performers, speakers, etc., coming from us? Did we help organize or present the event?
Summary: We need permission slips if we are driving people to an event that we are incorporating into our curriculum with our staff being involved in the production of the event. We do not need permission slips if we are not providing transportation, are neutral about whether people choose to attend, and are not involved in the production of the event. We look to those three scales to figure out whether we have made this event ours; or whether it is someone else's event we are mentioning to our people, who are free to attend or not, as they see fit.
---
National Catechetical Sunday
National Catechetical Sunday, designated by the U.S. Catholic Bishops as the third Sunday in September each year, is set aside as an opportunity for all the baptized to rededicate themselves to the mission of handing on the faith and being a witness to the Gospel.
Resources: