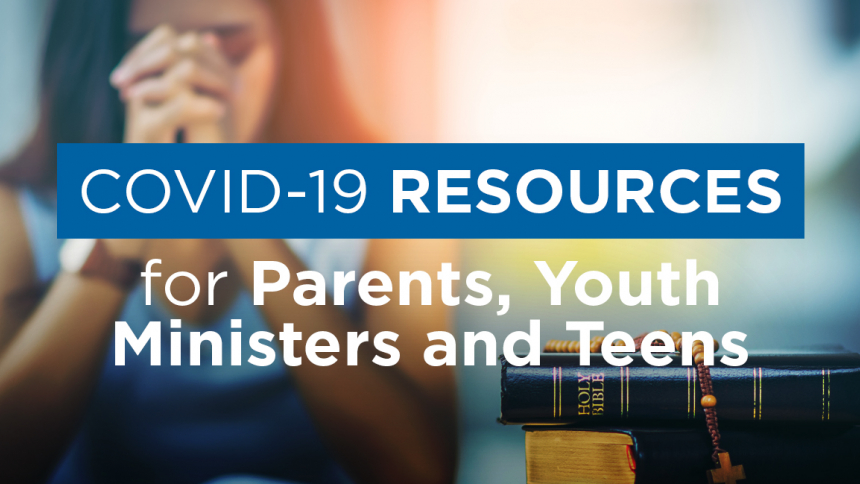 Mass
There are more and more Masses being live streamed, here is a list of options from Catholic News Agency.
Eucharistic Adoration
If you want to pray before the Lord in the Blessed Sacrament, here are several options for you.
Eucharistic Adoration Chapels with Live Webcams
Chaplet of Divine Mercy Live
Every Friday for the duration of the COVID-19 event, Brian Flynn will be leading the Chaplet of Divine Mercy in song at 3 P.M. on Facebook Live. Tune in and share prayer intentions here.
Magnificat has made their online platform free during this time. Get it here.
Lifeteen is hosting Online Lectio Divina for teens to dive into the readings for the upcoming Sunday. Tune in here.
Formation during Covid-19
Be Not Afraid Online Conference
There is an online conference starting this Friday, March 20th featuring some of the most gifted people in Youth Ministry, including Stacey Sumereau. Jackie Francois Angel. Bobby Angel. Mary Lenaburg. Leah Darrow. Fr. Rob Galea. Fr. Jared Cooke. Sr. Miriam James Heidland. Heather Khym. Michelle Benzinger. Liv Harrison. Ashley Dean. Immaculee Ilibagiza. Fr. Barry Braum. Ali Hoffman. Johnny Philp. Maria Abbe. Melissa Grace Tablada. Kathryn Whitaker. Nick Dela Torre. Alina Dela Torre. Katie Prejean McGrady. Mike Tenney. Lauren Montgomery. Allison Sullivan. Fr. Joseph Gadberry. Joshua Mazrin. Annie Deddens. Joe Melendrez. Melissa Davies. Stephen Davies. Lindsay Schlegel. Taylor Schroll. Kelsey Skoch. Emily Stimpson Chapman. Marie Miller. Meg Hunter-Kilmer. Hannah Schaefer.
Share with the teens in your communities/homes! It's free to register for here.
ProjectYM Online Youth Nights Each Sunday. The first night is this Sunday, March 22.
Franciscan University has some great resources, from devotionals to Lenten playlists and of course, Fr. Dave Pivonka's new series, "Matanioa." Subscribe for free here.
Stay Connected During COVID-19
There are many great ways to stay connected during this time. You can use the following, free apps or services to keep having youth group/discipleship group meetings, bible studies, prayer, praise and worship or just fellowship.
Zoom is free and they are waiving the typical 40 minute time allowance and allowing unlimited.
Discord is an app used by a lot of gamers, but also allows you to connect to groups using video and audio. Get it here.
Google Hangouts, Microsoft Teams and Facebook Live are also easy options.
General COVID-19 Resources
Ascension Press has a good list of 10 ways to spread the good news while social distancing.