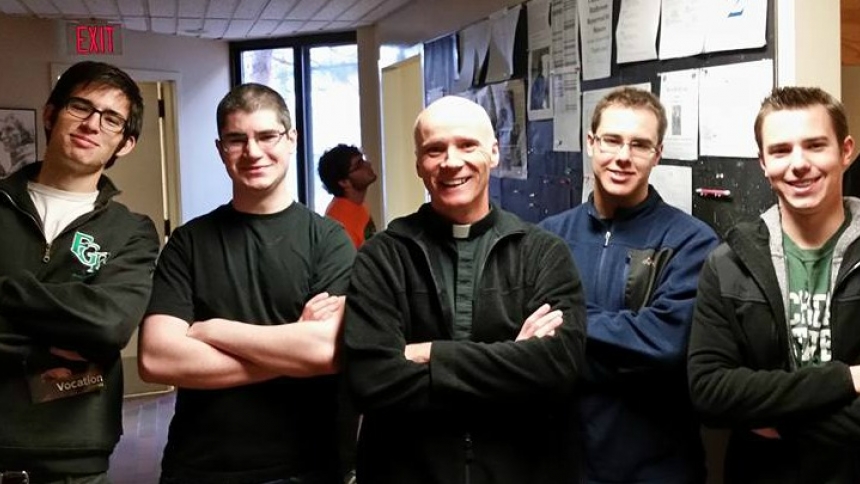 The Foundation
For men 18 and older. Meets monthly on a Saturday. Lead by Fr. John Linden in Lansing and Fr. Todd Koenigsknecht in Ann Arbor and Fr. Zach Mabee in Flint. Click here for more information
Jeremiah 1:7
For young men in High School considering the priesthood. Lead by Fr. Paul Erickson. 
Check out their Facebook page or contact Fr. Paul directly.
Bishop's Priesthood Discernment Dinner
Opportunity to meet Bishop Boyea and current seminarians to learn more about seminary in a relaxed atmosphere. Sunday Aug 20,  2017 from 3-6pm at St. Francis Retreat Center in DeWitt. Please click here for more details. Followed by optional overnight retreat.
Holy  Land Pilgrimage
May 15-27, 2017 - Fr. John Linden is leading a pilgrimage for men and women discerning a religious vocation. More information here.
Seminary Visits
Various opportunities throughout the school year to visit Sacred Heart in Detroit or St. John Vianney in Minnesota with Fr. John Linden. Please contact him for dates and further information.