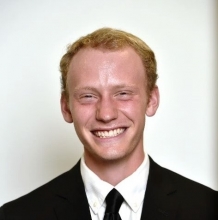 St. Mary Church
807 St. Mary's Blvd.
Charlotte, MI 48813
United States
I've lived in many cities in and around the Lansing area, but in recent years, I've settled in Charlotte, which is home to the beautiful parish community of St. Mary and St. Ann. I was baptized as an infant, and my journey began when, throughout middle school, I was slightly more interested in God than the other kids – while everyone else dreaded the 40 minutes of Mass, I looked forward to it. God continued to gently tug on my heart, eventually leading me to a Steubenville Youth Conference after my Freshman year of high school. There, for the first time, I asked God the pivotal question: Lord, what do you want me to do with my life? Immediately after asking, an image of a priest elevating the host at Mass came to my mind. I reacted how most 15-year-olds would: "No thanks, God, I'm gonna get married."
Clearly, God persuaded me. Through the influence of my high school chaplains, Fr. Gordon Reigle and Fr. Paul Erickson, as well as the prayers of my parish community, God has lead me to seminary. The structured life of prayer and the constant brotherhood have filled me with immense joy and fervor to serve. Specifically, in daily Adoration, Jesus has shown me the transformative power of his love.
I'm just a kid trying to follow his Father's will.