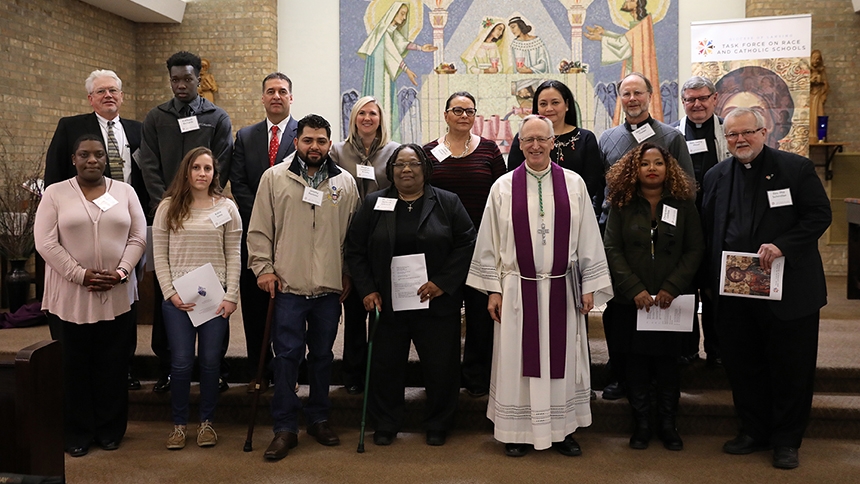 The next listening session and meeting of the Task Force will be at 5:00pm, Wednesday, April 25, 2018 at Christ the King Church, 1811 Seymour Ave, Flint.
The task force is a racially and ethnically diverse group comprising appointees from around the diocese. Their role specifically is to listen to people of color; recommend ideas to better understand and serve the needs of racial and ethnic minorities in our Catholic schools; and  make recommendations to the bishop about how to best accompany all people in our Catholic school communities toward a closer relationship with God, who desires each one of us to be one with him in heaven.
also see: Diocesan Task Force on Race and Catholic Schools
The Diocese of Lansing Task Force on Race and Catholic Schools held its first listening session on Wednesday, April 11 at St Thomas Aquinas Church, East Lansing.