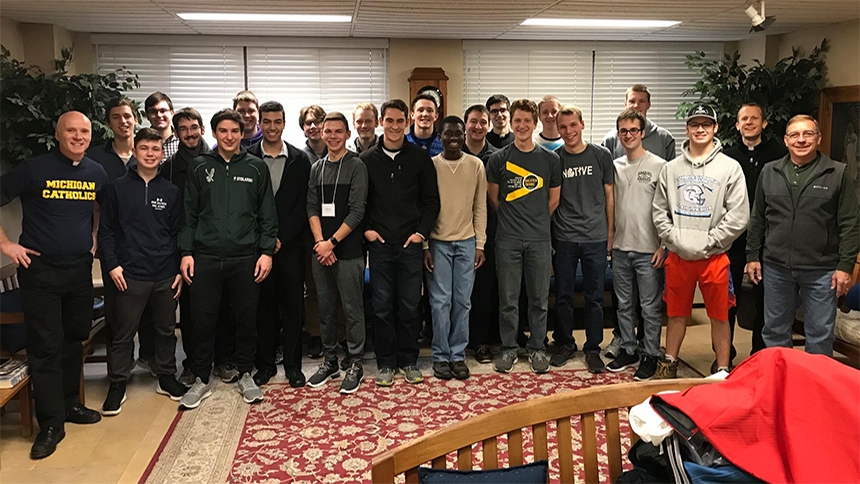 Fr. John accompanied the largest group of his 9 years of vocation ministry to St. John Vianney Seminary in Minnesota recently.  It was a blessed trip traveling with 10 young men in discernment along with Deacon John Amthor as co-pilot.  Fr. John said that the Discernment groups and parishes to which these 10 young men attend have really helped them men be prepared to discern further and make this visit to the seminary.  
Thank you to all the priests who helped these men be ready to take this step in discernment.  The maturity of the young men and their fraternity with each other was an evident fruit and blessing of the ground-work done in the diocese.  The young men really built each other up as many of them have been in discernment with each other in our groups.  
They seem proud, at peace, and open to give God a chance to lead them to the priesthood if He so calls.  They had an opportunity to commune with the current seminarians there as well as eat pizza and experience the winter weather along the way.  
Thank you all who are involved in these men's discernment journeys.