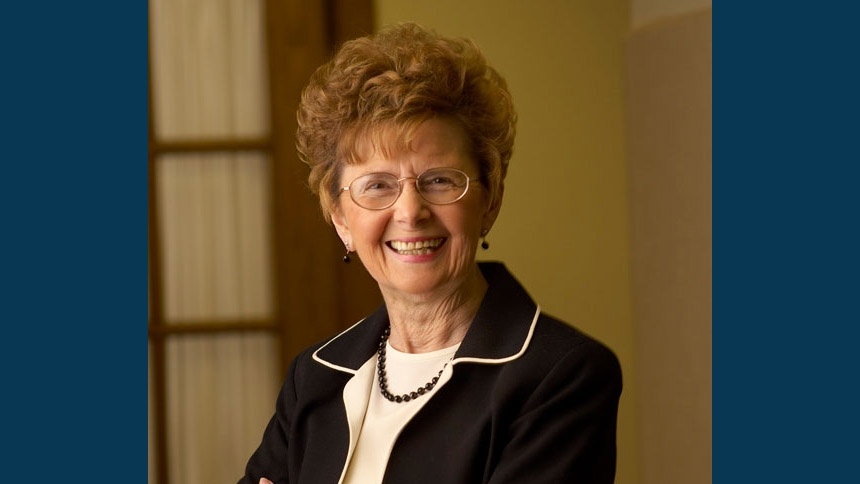 <  NOTE: A Memorial Mass for Sister Dorita Wotiska will be celebrated at 11:00am, Saturday, February 3 at St Gerard Church, 4437 West Willow, Lansing  >
Sister Dorita Wotiska, formerly known as Dorothy Ann Wotiska, died on January 26, 2018, at the Dominican Life Center in Adrian, Michigan. She was 82 years of age and in the 63rd year of her religious profession in the Adrian Dominican Congregation.
Sister Dorita was born in Evanston, Illinois, to William and Helen (Bohacek) Wotiska. She graduated from Immaculata High School in Chicago and received a bachelor's degree in history from Siena Heights College (University) in Adrian and a master's degree in secondary education and a doctorate in college administration, both from Michigan State University in East Lansing, Michigan.
Sister Dorita spent 23 years ministering as an elementary school teacher in Romeo, Deerfield, Rochester, Southgate, and Saginaw, Michigan and in Des Moines, Iowa. This includes 13 years at St. Stephen School in Saginaw, where she taught for six years and was principal for seven years. She also ministered as superintendent of schools: three years for the Diocese of Gaylord, and 27 years for the Diocese of Lansing, both in Michigan.
Sister Dorita was predeceased by her parents and her sister, Rosemarie. She is survived by a niece, Anne Gallagher, of Palatine, Illinois.
Memorial Mass will be on Friday, February 2, 2018, at 10:30 a.m. in St. Catherine Chapel, followed by the Rite of Committal (burial) in the Congregation Cemetery. The Ritual of Remembering will be held on Friday, February 2, 2018, at 1:30 p.m. in the Rose Room of the Dominican Life Center. Both the Memorial Mass and the Ritual of remembering will be live streamed.
Memorial gifts may be made to Adrian Dominican Sisters, 1257 East Siena Heights Drive, Adrian, Michigan, 49221. Funeral arrangements are being handled by Anderson Funeral Home, Adrian.