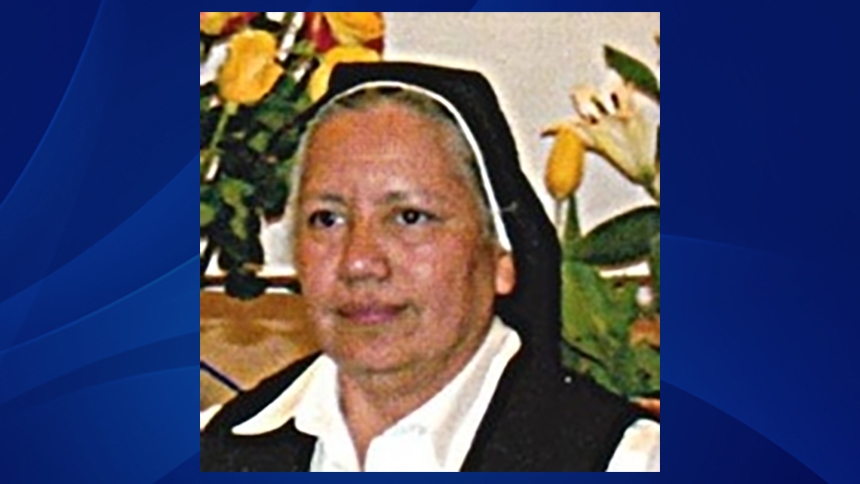 Word has been received of the death of Sister Maria Auxilio Rea Martinez, Director of Religious Education for Cristo Rey Parish, Lansing.
The Funeral Mass will be celebrated Tuesday, November 27, 10:00 a.m., at Cristo Rey Catholic Church with Rev. Fr. Fred Thelen as celebrant.  Interment will follow at St. Joseph Catholic Cemetery.  Visitation will be Monday from 2-4 and 6-8 p.m. at the Palmer, Bush and Jensen Family Funeral Homes, Lansing Chapel and Tuesday from 9:00 a.m. until service time at the church.  A rosary will be prayed Monday evening, 7:00 p.m., at the funeral home.
 
Sister Maria was born in the town of Alfalfa in the state of Jalisco, Mexico on June 9th, 1961. Daughter of Mr. Refugio Rea and Ms. Ramona Martinez, she was the fourth of all the siblings in the family.
 
She joined the Passionist Congregation in 1986. Sister Maria made her first vows in the year 1989. On the 15th day of August, 1994 she made her perpetual vows.
 
God gave her many great gifts which she used for the good of many brothers and sisters; for many years she served as a teacher in several of our schools in Mexico.
 
From Mexico, she moved to Wichita, Kansas in the year 2000, to work with the Spanish Community of Our Lady of Perpetual Help, and from there, she moved on to the communities of Dodge City, Kansas, Carpentersville, Illinois, Lincoln, Nebraska and finally she came to Cristo Rey here in Lansing, MI. Later on, she started her cancer treatment while she continued carrying the cross with Christ, united with Him in his passion. Every day she showed us her acceptance with joy and peace; she was a sister who always tried to serve everyone who came into her life, founding Christ in each person she met in the different communities.
 
She felt very grateful with the Community of Cristo Rey and with Fr. Fred, who always supported her work by giving her the resources she needed to continue to do her work, as well as what she needed to continue her treatment.
 
Thank you Sr. Maria for giving yourself to God, to the Congregation of your Passionist Sisters, and the communities we served. You were always a sister to all us, and to every one of our brothers and sisters whom you met in your way, you gave them good words to keep going towards Christ. Now that you are with the Lord, be the intercessor for all of those who love you, your own sisters and brothers, your sisters in the Congregation, and all of your friends.
Receive the crown that Jesus and the blessed Mother have prepared for you.