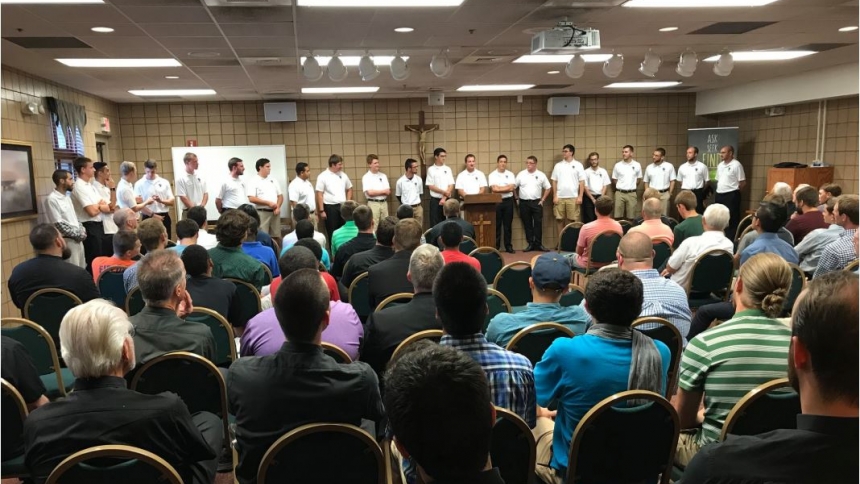 Vocations
Bishop Earl Boyea invites any man who is at least entering his junior year of high school to a Priesthood Discernment Dinner with him,  priests and seminarians in the Diocese of Lansing beginning at 3:00 p.m. at Bethany House in DeWitt. It is a great occasion to come and meet priests and some on the way to priesthood. It is also a place where other men who are like you in their openness and interest in the priesthood. 
Last year there were many men from all over the Diocese who were in high school, college and working in the world. It was a great day and we look to forward to seeing you this year! 
The day begins with a 3:00 p.m. welcome and concludes with a cookout! Please invite your pastor to join you!
If you are under 18, permission and health form must be provided prior to event. Download form below.